Corbyn: Our water infrastructure is crumbling
Labour leader Jeremy Corbyn has criticised the "failures" of the water industry as he outlined his party's plans for renationalisation.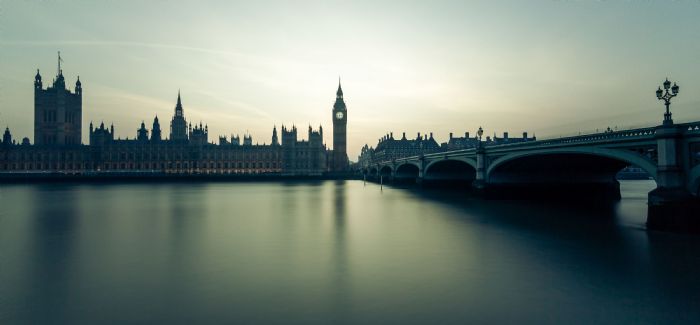 Corbyn visited Abbey Pumping Station in Leicester on Friday 7 September and posted on his Twitter account: "Water is a natural resource for everyone. It should not be used for private profit. Labour will bring it into public ownership."
He added: "Thank you to volunteers at Abbey pumping station in Leicester for showing me around this historic site, from a time when water was used for public good, not private profit. Labour will bring water into public ownership so it works for customers, not shareholders."
Labour analysis has found that the value of water companies for shareholders has almost quadrupled since privatisation, but investment in water supply infrastructure is lower than it was in 1990 and household bills are up 40 per cent.
The party also said the total water lost to leakages between 2010 and 2017 amounted to 7.5 trillion litres – equivalent to the total volume of Loch Ness.
Corbyn said: "Thanks to the failures of privatised water companies, our water infrastructure is crumbling and people are forced to pay through the nose for services.
"Under Labour's plans to bring our water system into public ownership, profits will be reinvested so that households across the UK have better services and lower bills."
Speaking from Leicester, he added: "What we have in the water industry in Britain is CEOs being paid an average of a million pounds a year, we have an increase in real terms in water bills of 40 per cent since privatisation and we have a lack of investment in the system and so the leakage rate is getting worse and worse."
Rebecca Long Bailey MP, Labour's shadow business, energy and industrial strategy secretary, added: "These figures show that the current water system is broken.
"It cannot be right that private companies are ballooning in value while customers pay the price in poor services and rising bills.
"These companies operate regional monopolies, giving customers no choice in who supplies their water.
"Labour will replace this dysfunctional system with a network of regional, publicly owned water companies. Surplus profits will be reinvested in improving vital infrastructure and reducing customer bills."
Water companies in England and Wales submitted their plans for AMP7 to Ofwat on Monday 3 September, pledging to spend a total of £50 billion on improving services, while average bills would fall by more than 4 per cent in real terms.
Michael Roberts, chief executive of Water UK, said: "As an industry we've invested £150 billion since privatisation, which has helped to cut leakage by a third and improve services. Water companies have just announced plans to invest an extra £10 billion a year to improve the water network, cut bills in real terms, and reduce leakage even further – all based on the views of over 5 million customers. 
"In making the investment needed by the industry to tackle the big challenges posed by climate change and an increasing population, it's not clear that Government-owned water companies would win the fight for taxpayers' money every year in competition with health and education."
Consumer Council for Water chief executive Tony Smith has said the plans submitted for PR19 "could define the future of the water industry in England and Wales" as companies seek to regain public trust.