Conservation groups call for 'frack-free zones' to protect water and wildlife
Six leading wildlife and countryside groups, including the National Trust and RSPB, are calling for designated frack-free zones to protect the UK's water and wildlife from shale gas extraction. In a report out today, the organisations offer ten recommendations for making fracking safer as the government pushes to get companies to apply for licences to explore and drill for shale gas.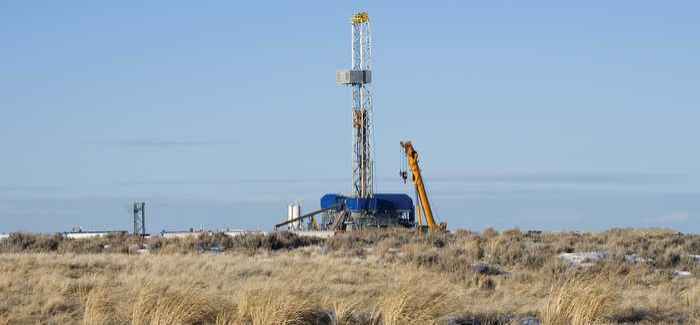 The government wants companies to apply for licences to explore and drill for shale gas
The report, called Are We Fit to Frack?, calls for all protected wildlife areas, nature reserves and national parks to be frack-free zones; for full environmental assessments to be carried out for each drilling proposal; and for the shale gas industry to pay the costs of its regulation and any pollution clean-ups.
It also raises serious concerns about the impact of drilling and water contamination on some of our most precious natural habitats such as chalk streams. These crystal clear waterways are known to anglers and wildlife-lovers as England's coral reefs – 85% of the world's chalk streams are found here.
Janina Gray, Salmon & Trout Association head of science, said: "The water use of the UK shale gas industry could exacerbate pressure on rivers and wetlands, particularly on sensitive water bodies and those already suffering from over-abstraction, such as chalk streams, and this adds yet further pressure on declining fish populations – the Atlantic salmon being a prime example.
"This, coupled with the risk of water pollution – including groundwater contamination – could, if not correctly managed, be significant - possibly irreversible.  Action must be taken now to ensure all necessary environmental protection and regulatory frameworks are in place before extraction goes ahead."
Martin Harper, RSPB conservation director, said: "The prime minister has been a great advocate for the shale gas industry. He has said we have the strongest environmental controls in this country and nothing will go ahead if there are environmental dangers. 
"Our report puts a spotlight on these risks and reinforces the growing concern about the impact fracking could have on our countryside and wildlife. We argue that more needs to be done to ensure fracking rules are fit for purpose."
Martin Salter, national campaigns coordinator for the Angling Trust said: "A poor fracking operation has the potential to pollute groundwater supplies and to cause damage to fragile ecosystems in our chalk streams and other rivers. That is why we need the strongest possible regulatory framework, funded from the profits of the industry rather than from taxpayers' pockets."