Compliance mindset holds back optimisation of treatment plants
Control systems that can optimise the use of energy and chemicals at treatment plants are often not being adopted in the industry because plant operators are only focused on compliance, the Sensing in Water 2015 conference heard yesterday (Sep 24).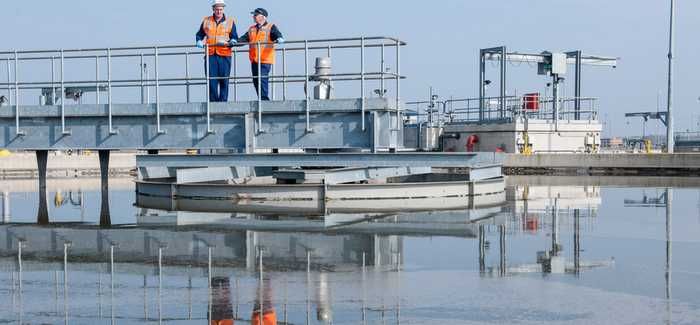 Andy Thornton, Process Engineer at Hach, told the conference in Nottingham that real-time control should be "business as usual" given the instrumentation now available to measure levels of substances such as ammonium, nitrates and phosphorus in the treatment process. Control and automation systems allow operators to vary treatment plant operation settings in response to these real-time readings and optimise the use of resources.
He said he believed the barriers preventing more treatment plants from implementing control and automation systems are now more cultural than they are financial or technical.  
"Control systems were avoided in years gone by because the instrumentation let us down – but that's not the case anymore," said Thornton. "The expensive part is the measurement. If that's in place, why would you not implement control?"
"The truth is, nobody is interested in optimisation except at senior levels. On the ground, everyone is given their KPIs on compliance – if you are compliant 365 days a year, then you've done your job. That's why too often we are resistant to optimisation in this country."
While there might be a perception that control and automation systems result in additional risk, in fact "nothing could be further from the truth," he added. He gave the example of an aeration lane where the level of ammonium was being measured. Once ammonium had fallen below the level required by consents, continuing with the aeration on full power is particularly wasteful because the last traces of ammonium in the water are the hardest to eliminate.
The importance of keeping equipment cleaned and maintained could also not be overestimated when it comes to energy optimisation, said Thornton. Figures show that UK treatment plants are most energy efficient on the day they start operating, and decline from there; however, it should be the other way around, as operators should learn with experience how to make their plant work more optimally. A lack of maintenance is therefore the key reason why energy efficiency declines, as well as disrupting control systems.
"If you don't clean, maintain and service your instrumentation and your assets then your control system will fail," said Thornton. "Control systems can only add value on well-maintained plants."
Sensing in Water 2015 was held in Nottingham on September 23-24 and was organised by the Sensors for Water Interest Group (SWIG).