Companies vow to triple leak reduction rate in new commitment
England's water companies have agreed a series of pledges that form part of a new Public Interest Commitment, including tripling the rate of leakage reduction across the sector by 2030.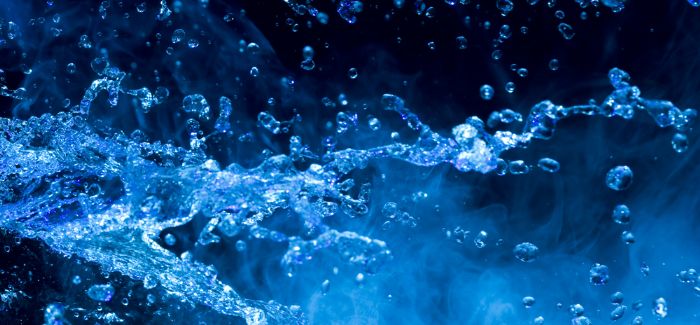 The commitment has been created by the water industry following companies' ongoing dialogue with customers, which revealed that they would like the water industry to do more not just to improve services but also to play a full role in tackling wider social and environmental challenges.  
The industry vowed to champion measures through which water companies can enshrine what it means to operate in the public interest within their business purpose, in line with best practice among leading socially-responsible businesses.
It also committed to work together and with others towards five challenging goals for the sector in England as a whole, with companies contributing appropriately given their specific circumstances:
Triple the rate of leakage reduction across the sector by 2030
Make bills affordable as a minimum for all households with water and sewerage bills more than 5 per cent of their disposable income by 2030 and develop a strategy to end water poverty
Achieve net zero carbon emissions for the sector by 2030
Prevent the equivalent of 4 billion plastic bottles ending up as waste by 2030
Be the first sector to achieve 100 per cent commitment to the Social Mobility Pledge
A member of the Water UK board will lead a programme of work for each sector-wide goal, working with companies and organisations within and outside the sector to share expertise and identify what needs to be done. It will establish an independent panel to report annually on how well the sector collectively is doing to achieve these goals, starting in April 2020.
The initiative comes at a time when Ofwat is preparing to set out how all players in the water sector can come together to create a shared vision for its future.
Water UK chief executive Michael Roberts said: "The water industry takes its responsibility very seriously, because we play a unique role in running a vital public service for the public good.
"Water companies individually have set out proposals to improve services over the next five years in their business plans, and the Public Interest Commitment is about companies working together to build on those ambitions. It commits us to reinforce the public interest at the heart of everything we do, and to strive towards a set of challenging sector-wide goals which will benefit customers and the environment."
Anglian Water CEO Peter Simpson said: "To date, our 'social contract' – which is how we make this set of commitments real – has been largely unwritten.
"It has existed as an implicit agreement between our business and you, the customer. The assumption on both sides is that we will continue to operate as long as those operations benefit society. And it has worked well over the last 30 years. In fact, we probably haven't shouted about it as much as we should have.
"Water quality has improved dramatically to world-class levels, and leakage is down by a third. Wildlife has returned to rivers that had been biologically dead since the Industrial Revolution. Bills are broadly the same as 20 years ago when inflation is taken into account, and surveys suggest 86 per cent of customers trust their water company.
"That's not a bad track record. But at a time when our industry is under such scrutiny, and the political debate about who should own and operate the sector continues, it's clear we need to do much more – and we won't shy away from that.
"That's why, here at Anglian Water, we see today's commitment as simply the start of a conversation. Arguably, it's a conversation we've been having for a while, but one we want to take much further. The commitment reflects a lot of what we're already doing, and our intention is to build on it in a way that really means something for the millions of customers we look after, all day, every day. After all, we know our customers expect us to play a big role in tackling wider social and environmental challenges."
A full version of the Public Interest Commitment can be found on the Water UK website.