Companies team up for North-east boost
Yorkshire Water and Northumbrian Water spending is set to boost the fortunes of North-east contractors. The two water companies are working with with Northern Gas Networks (NGW) and Northern Powergrid on an £11B spend over the next five years on infrastructure improvements and have used a report to showcase how this benefits the local economy.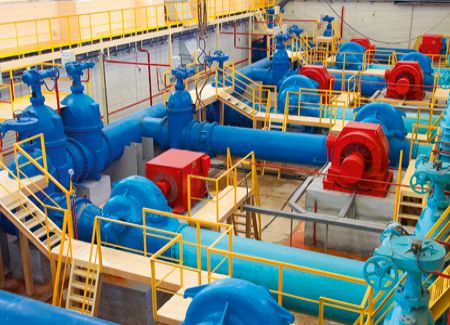 There is no new or extra spending but for every £100 of capital and operational expenditure by the four utilities, a further £93 is generated within the wider northern regional economy, the utilities say. They cite to a report from Leeds University and Edge Analytics, commissioned by the utility companies that suggests the companies' ten-year, £21B investment turns into £40B of economic activity.
Richard Flint, CEO of Yorkshire Water, said: "As four of the biggest utilities in England, we don't just pump water and energy into our regions; we also pump millions of pounds into the local economy."
Maxine Mayhew, commercial director at Northumbrian Water, said: "Against the backdrop of these tough economic times, Northumbrian Water's extensive investment programme is supporting hundreds of jobs and a significant number of contractor companies are engaged to help deliver improvements to ensure our customers receive an excellent service.
"We are investing £875M in our network between 2010 and 2015 which sustains local business and employment and more than 60% of our supply chain is based in the region."
The water companies cite the Leeds University and Edge Analytics report that says, given the harsh economic backdrop that prevails, "the activities of industries such as water and energy infrastructure are more valuable than ever.....as it's larger in scale and more regionally focused than that of most businesses".