Companies submit revised PR19 business plans to Ofwat
The majority of water companies in England and Wales have re-submitted their PR19 business plans to Ofwat today (1 April).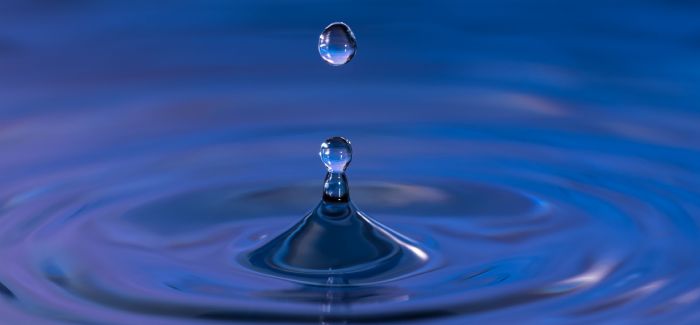 Only Severn Trent, South West Water and United Utilities achieved fast-track status in the original round of submissions, with Thames Water, Southern Water, Affinity Water and Hafren Dyfrdwy marked for significant scrutiny and the rest rated slow track.
Ofwat senior director David Black told WWT's sister publication Utility Week: "We've already seen the fast-track companies put forward high-quality plans that deliver for customers, propose investment in infrastructure and enhance the natural environment, alongside keeping bills affordable.
"We will scrutinise closely the information the remaining companies submit to make sure they have addressed our concerns and now have plans that deliver more of what matters."
Thames Water said its new plan "commits to deliver more for its customers and the environment at a reduced cost".
The updated plan is based on feedback from more than one million customers and includes a tough new pledge on efficiency, fewer pollutions and water supply interruptions, and a reduction in customer bills.
Customers strongly backed the new version, with 87 per cent acceptability for the revised package – up from 67 per cent for the original plan.
Steve Robertson, Thames Water chief executive, said: "We remain committed to the principles which underpinned our plan in September: doing the right thing for customers and the environment amid population growth and climate change. We've also listened to more valuable feedback from our customers, stakeholders and regulators and stretched our performance and efficiency targets to produce an even better plan.
"The vast majority of this feedback has reinforced our view that further cuts would prevent us from delivering the major investment our customers demand. This is a transformative moment for Thames Water and our significant investment will help boost employment and regional economic growth and ensure London and the Thames Valley has the high-quality waste and water networks its residents rightly expect."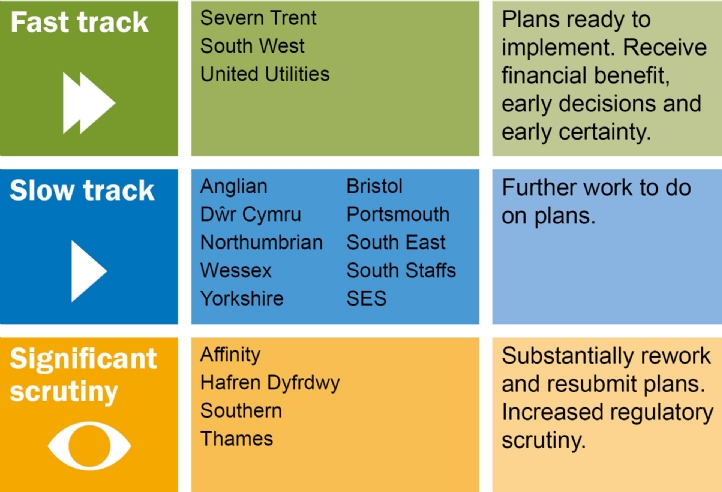 Southern Water said it believes its new submission demonstrates a "crystal clear commitment" to continuous improvement, efficiency and long-term resilience.
A spokesperson for Southern Water said: "Ofwat demanded we make major efficiency gains and provide further robust evidence of our ability to deliver what is acknowledged to be a highly ambitious plan."
The company said it had closed half of the cost challenge Ofwat set, with £366 million of expenditure reductions on its £4 billion plan, and has also "provided the evidence and analysis we believe Ofwat needs to support the remaining £400 million challenge."
The spokesperson added: "The South East faces major challenges in ensuring adequate resilient water resources – as Environment Agency chief executive Sir James Bevan put it, 'the jaws of death' of changing climate and growing population.
"We believe our revised plan – independently assured and audited – is up to the task of meeting the challenge of resources, the test of public partnership and benefit and the scrutiny of regulators."
Hafren Dyfrdwy said it had "fully embraced every aspect of the feedback from Ofwat" and that its new plan will deliver "even more for our customers".
A company spokesperson said: "Our updated plan has been built on three new areas of customer engagement that allow us to understand various things such as the value customers place on service improvements, how we balance charges over time, and the overall acceptability of our new proposals.
"With this additional insight, and by challenging ourselves against the ideas and plans put forward by other companies, we've further increased the improvement we're committing to make in some areas and have strengthened the design of our customer ODIs."
They added: "We've also responded to Ofwat's specific feedback across a number of areas. For example, we've created a new performance commitment in relation to resilience. We've also provided additional evidence and assurance to show why some of our initial proposals remain right for our customers, such as our social tariff cross subsidy. We now look forward to delivering it for our customers."
On 11 April, Ofwat will publish its draft determinations for the three companies with fast-track plans will be published.
Ofwat will then publish draft determinations for companies categorised as either slow track or significant scrutiny on 18 July, with all final determinations to be published on 11 December.