Coffey suggests water company consolidation
Environment minister Therese Coffey has told a think tank event that consolidation among the UK's privatised water companies could help ensure security of supply and infrastructure.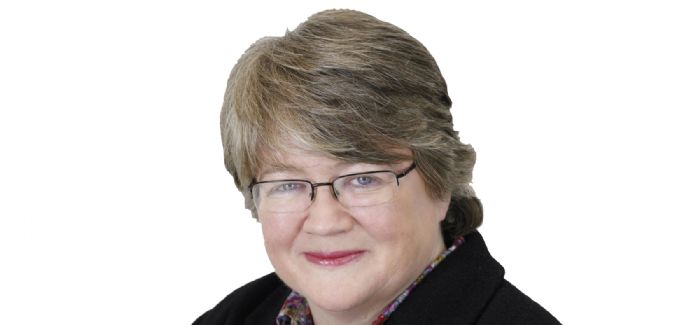 The Labour party last week expanded on its plans for renationalisation of the water industry, which has come under pressure amid public concerns over bills, leakage and shareholder profits.
Labour's model, as set out in its Clear Water pamphlet, says the party would "maintain the regional structure of the water industry, with ownership of the existing water and sewerage companies transferred to new Regional Water Authorities".
Speaking at a Social Market Foundation think tank event at the Conservative Party annual conference, Coffey suggested consolidation of the private companies may prove helpful in improving operations. 
"We have this curiosity that we have these huge companies and we have these absolutely tiny companies -- Bristol Water, Cambridge, South Staffordshire," she said in comments reported by Bloomberg, although she added that consolidation was only viable "if you were going to have a big revolution in the way the industry operates".
Meanwhile, GMB has released data showing that 71 per cent of shares in England's nine water and sewerage companies are owned by organisations from overseas. 
The trade union launched a 'Take Back the Tap' campaign for renationalisation this summer and urged Environment Secretary Michael Gove to take the industry back into public hands.
GMB general secretary Tim Roache said: "It's a scandal that the supply of water that falls from England's skies is in fact now overwhelmingly owned by overseas profiteers.
"If Michael Gove is serious about taking back control, he will end the water privatisation rip-off racket and put water back in public hands.
"Every time we turn on the tap, big businesses around the globe are making money at our expense. The spivs and speculators must be laughing at us as they make billions in profits while our water bills go up and leakages go unfixed.
"This is yet another damning example of a failed privatisation experiment. GMB is campaigning to Take Back the Tap and return England's water to its rightful owners – the public."