Coca-Cola works with WWF to protect chalk streams
WWF-UK and Coca-Cola have announced a new partnership to tackle the impacts of agriculture on water and promote sustainable farming to protect England's unique chalk streams.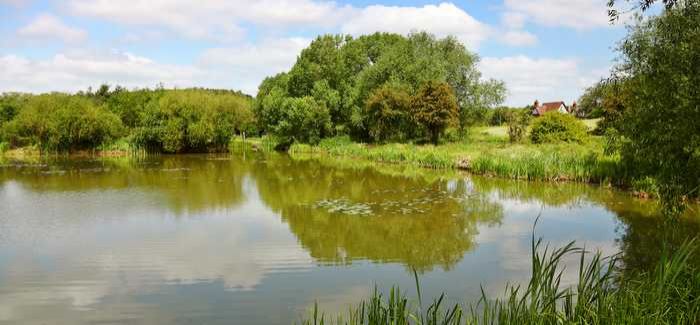 The new three year partnership will support farmers in two chalk stream catchments to improve the way they manage their land and reduce the impacts of production on the freshwater environment. Improved practices will aid the resilience of agricultural supply chains and exemplar projects will be showcased to drive further collective action by communities, the Government and other businesses.
The partnership will convene and communicate with supply chain actors to support widespread adoption of water sensitive farming and promote the positive role that businesses have to play in water stewardship.
Coca-Cola Enterprises (CCE) and Coca-Cola Great Britain (CCCB) are jointly involved in the partnership with WWF.
Glyn Davies, Executive Director of Global Programmes at WWF-UK, said: "We believe that when it comes to big issues such as water we can make a much bigger difference if government and NGOs, business and communities, work together. Water is a priority for both WWF and Coca-Cola and by joining forces we can combine our expertise, skills and influence to address critical water challenges with local communities and achieve the best results."
Jon Woods, General Manager, Coca-Cola Great Britain, said: "Water is fundamental to our business, which is why we're working with WWF to ensure we use it in a responsible and sustainable way. Over the last three years, we returned more than 286 million litres of water to the ecosystem exceeding our target by over 36 million litres. Together, we want to build on the success of our collaboration and show how businesses and organisations can reduce their impact on freshwater environments as well as lead the way in water efficiency."
The new partnership follows the conclusion of three-year projects which saw WWF-UK, CCGB and CCE working together to bring life back into two chalk stream catchments – the River Nar in Norfolk and the River Cray in South London near the Coca-Cola Enterprises' bottling plant. This produced community-led catchment plans which are being scaled up nationally.
The work improved over 7km of river and replenished 286.3M litres of water. The partnership also supported WWF's water advocacy work - after several years of campaigning alongside other conservation groups, the Water Act 2014 included a series of notable environmental measures to protect rivers.
Globally, WWF and The Coca-Cola Company have worked together since 2007 to conserve priority river basins around the world, and integrate sustainability into the company's operations worldwide.
Leendert den Hollander, General Manager, Coca-Cola Enterprises, said: "Our mission is to "inspire sustainable soft drinks choices" to our customers and consumers. Water is the main ingredient in our products and is necessary for cooling, washing and rinsing processes in our manufacturing plants. Given that 97 per cent of the drinks that Coca-Cola sells in Great Britain are made within its borders, our business is determined to use water in a responsible, sustainable way. And our work with WWF supports that mission."