CMA to allow additional leakage reduction funding for PR19 appellants
The Competition and Markets Authority (CMA) has said it will provide additional funding for companies which appealed against Ofwat's PR19 price controls, to allow for more resilient networks and enable them to achieve substantial reductions in leakage.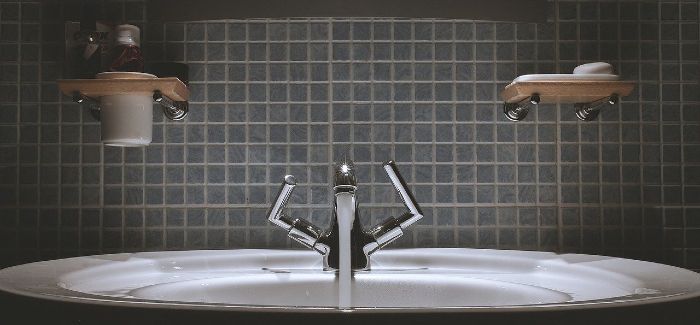 The CMA has released its provisional redetermination of the business plans for Anglian, Bristol, Northumbrian, and Yorkshire Water. In the document, it said each of the disputing companies has a price control which requires them to achieve a step change in the level of leakage reduction compared with previous periods, and that it will retain these price controls at the level set by Ofwat.
However, it said it believed some of the companies may require an additional allowance to achieve the required level of performance. It has, therefore, adjusted the base cost allowance for the two disputing companies which are higher performers on leakage – Anglian and Bristol – to allow for this.
It said it believed companies should be allowed to recover at least some of the costs of achieving leakage reductions, even if they are not an upper quartile performer, because there is no evidence that the disputing companies have profited in the past by underperforming their leakage targets or by obtaining excessively generous funding for those targets.
In its draft determinations, the CMA also laid out its intentions to:
Agree with Ofwat that the four companies should be subject to a challenging set of performance targets, reinforced by financial incentives.
Adjust Ofwat's allowed rate of return to "reflect market evidence and best regulatory practice", and with a view to ensuring continued investment in the sector.
Reduce, to some extent, the companies' exposure to financial risk to achieve what the CMA considers to be the right balance between incentivising outperformance and ensuring that the companies can finance themselves.
The CMA will now consult on the provisional determinations, and intends to publish its final determinations in December 2020. The full document can be found here.
Industry reaction
Ofwat chief executive Rachel Fletcher
"We wanted this price review to be demanding, making companies more efficient, improving their performance for customers, and closing off easy returns for investors. Our aim is for companies to give everyone the high quality and resilient services they deserve, while looking after the natural world and keeping bills affordable.
"To support companies in making this transformation, we have sanctioned customer funding of more than £50bn over the next five years. Nonetheless, our final determinations demanded a step change from the sector, so it is unsurprising that four companies considered the challenge uncomfortable.
"We are already seeing examples of positive change from that challenge: last year saw the biggest reduction in leakage for over two decades, bills are falling, and the best performing companies are already on track to make significant improvements in service.
"We respect the CMA and will look closely at their analysis before submitting further evidence to inform their final decision in December. Over the coming weeks we will make the case to the CMA to ensure customers get a good outcome, and that it is not too easy for investors to make returns in this sector.
"In the meantime, our focus will remain on pushing companies to deliver more for customers and the environment and we will continue to hold them to account for doing so."
Yorkshire Water chief executive Liz Barber
"Our challenge was about protecting the long-term resilience of Yorkshire and ensuring that the cost of vital infrastructure investment was not pushed on to future generations. We wanted to ensure that the next price review in 2024 struck the right balance between investment and price and did not make the mistakes of PR19.
"The CMA has recognised that the needs of current and future customers are best served by encouraging investment in infrastructure to mitigate the impact of climate change.
"This decision signals a significant move in regulatory approach which is to be welcomed. We are seeing some promising early signs that Ofwat recognises that PR24 needs to be very different and we look forward to working with both government and regulators to create a more sustainable system."
Anglian Water chief executive Peter Simpson
"In February this year Anglian Water announced its intention to ask Ofwat to refer its PR19 Final Determination to the CMA. We did so because we believe that accepting Ofwat's determination would have significantly jeopardised our ability to fulfil our Purpose as an organisation - to bring environmental and social prosperity to the communities we serve, by ensuring our region is resilient to the significant challenges we face now and in the future.
"Our plan built in resilience to changing climate and a population growing faster than almost anywhere else in the UK, and our customers wholeheartedly supported it. We must have a regulatory framework which enables the investment needed to begin tackling these issues now, while keeping bills affordable for our customers. I am grateful for the huge amount of work being put in by the CMA to work through these complex challenges.
"These are the CMA's provisional findings. The regulatory process is ongoing and we now enter an important phase where we, and other parties, are invited to comment on them. This is a complex process, where competing interests and perspectives have to be balanced, and where it is always expected that the CMA panel will challenge or reject some arguments put to them. We never expect to prevail on all points, but we do believe that robust and independent regulation is a profound strength of the system. We will continue to focus on providing the CMA with evidence about what matters most to customers and the environment, now and in the future."
Northumbrian Water chief executive Heidi Mottram
"In developing our business plan for the PR19 price review, we extensively consulted with almost half a million of our customers in order to understand their priorities clearly. Our customers' key priorities were efficient costs and assurance that water and waste water services would be robust, deliverable and resilient for the future.
"Following detailed review of the PR19 Final Determination that Ofwat set for NWL, the company firmly concluded that firstly it fell short of what customers clearly stated were their priorities and secondly it would adversely impact the long term financial resilience of the company. For these reasons the Board of NWL unanimously agreed to seek the only redress it has available in the regulatory process, an independent review by the CMA.
"We will be studying the detail in the CMA's provisional findings over the coming weeks and will prepare a full response in due course. 
"We appreciate the thorough and diligent approach the CMA has taken to make the process to this point fair and comprehensive given the difficult circumstances of Covid-19."