Chris Loughlin takes over as British Water chairman
Chris Loughlin, chief executive of Pennon Group, owner of South West Water and Viridor, has taken up the position of chairman of British Water.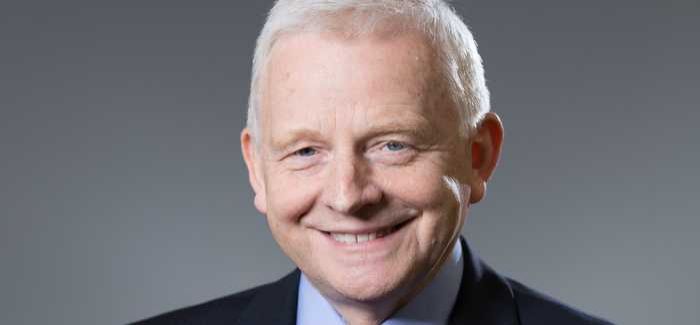 Loughlin joined the board of the trade association as a non-executive director in May 2016, and became deputy chairman last June. He now steps up to the chairman's seat to replace outgoing chair Tony Williams.
British Water chief executive Lloyd Martin said: "We are absolutely delighted that Chris Loughlin has agreed to take up the position of chairman of the board at British Water.  
"This is a time of unparalleled change for the UK water industry. Significant shifts in the regulatory landscape and in our economic and trading relationships with our European and global partners can be anticipated. The experience and in-depth knowledge Chris can bring to the role will be invaluable to our members.
"On behalf of the British Water board and the management team I would like to thank Tony Williams for the time and effort he has put into the role of chairman throughout the last 18 months. Tony stepped in at a time of transition not only in the water industry, but also within British Water, and his contribution has been exceptional."
Loughlin began his engineering career in consulting and contracting before becoming a chartered civil engineer. He was formerly chief operating officer for Lloyd's Register, executive director of British Nuclear Fuels and executive chairman of Magnox Electric. He was also a senior diplomat in the British Embassy in Tokyo.
A former chairman of Water UK, Chris Loughlin is past president of the Institute of Water and is on the Board of Trustees for WaterAid and a member of the charity's audit committee. He is vice chairman of Cornwall & Isles of Scilly Local Enterprise Partnership.
Loughlin said: "I am very pleased to take up the role of chairman of British Water at this challenging time for the industry.
"Our members will need to navigate likely changes to environmental regulations and rules governing global trade during a period of considerable economic uncertainty. Building collaborative relationships across the water and environment sector is central to British Water's aims in the coming months and years.
"With decades of experience in international markets and roots firmly planted in the UK water sector, British Water is ideally placed to support our members' businesses and help shape the policies of the future."