CH2M Hill to advise on Shieldhall Strategic Tunnel project
CH2M Hill will be providing technical advisory and site supervision of construction services on Scottish Water's £100M Shieldhall Strategic Tunnel project in Glasgow. The deal follows Scottish Water's announcement that the Costain and Vinci Grands Projets joint venture, Glasgow Tunnel Partnership, is the preferred bidder for the design and construction contract.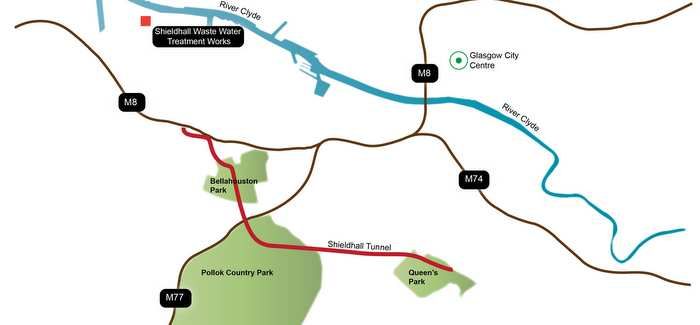 The £100M project will improve the River Clyde's water quality
Commenting on CH2M Hill's appointment, Martin Knights, managing director of Tunnels and Earth Engineering, said: "This announcement is another great example of the commitment Scottish Water is taking to improving the environment in Glasgow. CH2M Hill carried out the previous optioneering and reference design phases and is pleased to be appointed to continue to support this prestigious project through to completion.
"With over 300 people operating out of our Glasgow offices, we have a wide array of skills and resources in this sector and look forward to continuing our work for Scottish Water and the Glasgow Tunnels Partnership in the coming months."
The project includes the design and construction of 5km of new 4.65m diameter sewer tunnel in the urbanised south side of Glasgow to improve water quality in the River Clyde and its tributaries whilst alleviating sewer flooding in the area.
Construction is expected to start later this year with completion set for early 2018.
During the current regulatory investment cycle, Scottish Water will have invested more than £250M in improving water quality and alleviating sewer flooding in the Glasgow area.