CCWater warns four companies over complaints
The Consumer Council for Water has warned four companies to improve after they saw a sharp rise in complaints from their customers.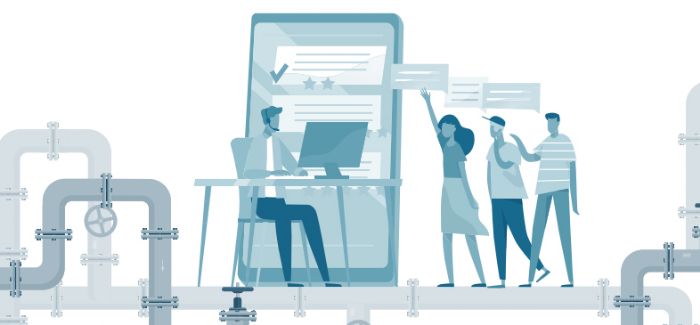 More than 2 million calls were made by households to water companies across England and Wales in 2018/19 to resolve problems with the essential services they provide, according to CCWater's annual complaints report. 
That was almost 60,000 fewer calls – known as 'unwanted contacts' – than last year and outweighed a 5,400 increase in the number of customers that had to put a complaint in writing.
However, more households had to turn to CCWater for help resolving a dispute after reaching a dead end with their company.
CCWater is now demanding an urgent improvement from Thames Water, Northumbrian Water, Essex & Suffolk Water and Hafren Dyfrdwy, whose performance have caused the greatest concern.
All four companies have been asked to provide the watchdog with quarterly reports highlighting what action they have already taken and what else they plan to do to reduce complaints.
Almost half of customers' grievances related to problems with their bill or charges but there was also a 28 per cent rise in complaints about water supply and pressure, as some companies struggled to manage the challenges posed by a bitterly cold spring and sweltering summer.
Tony Smith, chief executive of the Consumer Council for Water, said: "Far too many customers are having to waste their time and suffer the frustration of disputing unclear or inaccurate bills.
"In the autumn, we'll be bringing the whole industry together to try and improve the standards of billing, as well as demanding a significant fall in the complaints made to the four poor performers named in our report."
No other company received more complaints about its water supply than Thames Water, which must now provide CCWater with quarterly reports on its progress after being named among the industry's worst performers.
It was one of the main reasons England's largest supplier experienced a 24 per cent rise in written complaints, with 10 per cent more customers having to pick up the phone to resolve an issue with their service.
Thames Water, though, has said it cut complaints by 10 per cent since April and that it is now targeting a 20 per cent drop by the end of the financial year ahead of the upcoming launch of a new Customer Charter, which will set out its commitment to customers.
Kelly Macfarlane, Thames Water customer experience director, said: "The combination of these factors over the course of a year created a perfect storm that had an unacceptable impact on our customers. We feel and regret that deeply, and have already taken action to improve service and get things right first time for our customers when they need us.
"We're introducing an industry-leading billing and account management system, are putting more than 2,000 employees through specialist training and are investing in a new website which will be easier for customers to navigate and use.
"These improvements will create the right foundations for us to meet our customers' needs and expectations, whether they are contacting us or self-serving online, and to achieve the targets we have set ourselves of significantly reducing complaints this year and beyond."
Problems sparked by the rollout of a new billing system were the main cause of a spike in calls and written complaints to Northumbrian Water and Essex & Suffolk Water.
The changes meant customers encountered longer waiting times or saw their calls abandoned, leading to a 64 per cent rise in written complaints to Northumbrian Water while Essex & Suffolk's more than doubled.
Difficulties caused by a new bill layout and changes to charges were largely to blame for Hafren Dyfrdwy seeing a 154 per rise in written complaints during its transition from Dee Valley Water, following a takeover by Severn Trent.
It was the worst performer for complaints made in writing based on CCWater's comparative measure and also saw a 42 per cent surge in calls from customers to resolve problems.
CCWater hopes challenging these companies will lead to the same sort of improvement seen at Bournemouth Water, which faced similar criticism for a sharp rise in written complaints in 2015/16. The company has since transformed itself into one of the industry's best performers and reported further reductions in 2018/19, despite upgrading its billing system.
Southern Water, SES Water and Bristol Water also took significant strides towards improving their standing in the industry after attracting strong criticism from the watchdog 12 months ago.
SES Water's head of retail services, Dan Lamb, said: "With our complaints reducing by over 40 per cent in the past year and unwanted contact reducing from 18 to 11 per cent of all contact in the same period, we're pleased CCWater has recognised our performance separately, commending us in writing and notifying us that we no longer need to submit additional performance reports.
"We've made significant strides in improving our performance and driving down complaints so we are pleased to be at a four-year low in written complaints, bringing us below the 25 per cent threshold.
"We understand there is more work to do to improve our service and are currently investing in new technologies to benefit customers and so far, with the improvements to our processes, we have already seen our highest ever SIM scores, and more recently our highest ever industry league table position under the new C-MeX measurement.
"We aim to deliver a standard of service capable of performing up to the best available as though we have to win our customers business every single day, and with all of the changes we are setting out, we are on track to achieve our stretching targets."
For the first time in seven years, Southern is no longer the worst performer for written complaints after reporting a 27 per cent reduction. The company was also the only utility to be named in the top 10 for complaint handling by the Institute of Customer Service in July 2019.
Southern's head of billing and collections, Mark Field, said: "This is testament to the hard work delivered over the past four years which has focused on improving the customer experience through focusing on proactive customer case management and making improvements across our billing and operational front line service." 
Anglian Water remains the best performing water and sewerage company for calls to resolve problems, with the supplier also seeing its written complaints fall marginally.
Ian Rule, director of customer and wholesale services at Anglian Water, said: "We're thrilled to land the top spot for service.
"This result is proof that the commitments we've made to always take account of the communities we serve and the environment we protect when we make decisions is more than just warm words. It's translated into action every day, and it is clearly being appreciated by our customers.
"We know we must keep improving though, which is why customer service is a big area of investment for us. For instance, we've developed teams whose sole job it is to keep customers up to speed with where their job is, we've a dedicated digital team looking after customers on social media, and we're investing in new telephone and messaging systems. But without our customer care colleagues, we wouldn't be where we are."
Portsmouth Water received 312 written complaints, which was the second lowest within the water industry in England and Wales.
Paul Barfoot, head of retail at Portsmouth Water, said: "Whilst accepting one complaint is a complaint too many, having the second lowest level of complaints is a very proud achievement sitting alongside the nationally recognised prestigious 'ServiceMark' accreditation which we received from The Institute of Customer Service.
"Our overall record sits impressively compared to the rest of the industry. We take every complaint very seriously and have a 'complaints and compliments panel' that reviews every complaint and compliment received ensuring that we learn the right lessons and deliver the best customer service possible."
South East Water, South Staffs Water, Hartlepool Water and Wessex Water also earned praise for their performance.
To read the full report, click here