CCWater remains concerned by Bristol Water complaints
Bristol Water has more work to do to reduce the number of complaints it receives from its customers, the Consumer Council for Water (CCWater) has warned.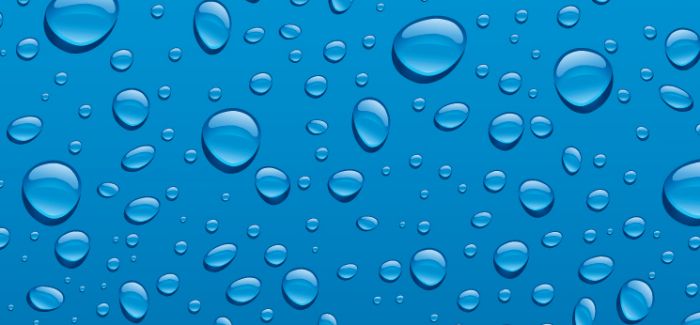 Bristol Water was one of three suppliers – including Southern Water and Surrey-based SES Water – challenged over their poor performance during 2017/18.
In the first six months of the 2018/19 financial year, Southern Water saw a 32 per cent reduction in written complaints and 34 per cent drop in telephone complaints, while the number of phone complaints to SES Water fell by 15 per cent and written complaints by more than a third.
However, while Bristol Water has also been able to substantially reduce the number of telephone complaints, the number of written complaints rose by just over 1 per cent.
David Heath CBE, western chair for the Consumer Council for Water, said: "As it stands, Bristol Water remains in a poor position when it comes to customer complaints and that needs to change.
"We recognise the company has taken steps to try and improve the way it engages with customers, particularly on social media, but we need to see evidence those changes are reducing complaint numbers."
In September, CCWater's annual report revealed that Bristol Water had seen the largest rise in complaints of any water company in England and Wales during 2017/18, and the watchdog has now requested further updates on its complaint handling until significant improvements are made.
Ben Newby, Bristol Water's chief customer officer, said: "We're pleased that we have seen an 18 per cent drop in total complaints for this year so far compared to the same period last year.

"We appreciate there is still work for us to do on written complaints. Since last year's CCWater report, we introduced changes to how we handle customer experience, such as introducing a customer care team and a new delivery model for our streetworks, which has resulted in zero written complaints for these teams.
"We are currently forecasting a 16 per cent drop in written complaints by the end of this year and a 26 per cent reduction in complaints overall. We also note in CC Water's report that our complaint handling is one of the best in the industry with less than 1 per cent being referred to them.

"We continue to work with CCWater on improving our customer's experience with us and thank them for their continued scrutiny on this area."
The watchdog also told Southern Water there is no room for complacency despite its improved showing, although Sir Tony Redmond, CCWater's London and South East chair, added: "We are cautiously optimistic the company can finally improve its standing in the industry."
Southern Water's chief customer officer, Simon Oates, said: "We're really proud of the improvements we've made in customer satisfaction and the reduction in customer complaints that have come on the back of our transformation programme. It's a programme that's been focused on, making it easier for customers to contact us when they need to and giving them a broader range of channels, such as online services to make that contact in the first place.
"It's clear to see that it's been working, and as a result of the reduction in complaints, customer satisfaction has gone up. When we look at our position among other water companies in our sector, we've gone from propping up the industry league tables just two years ago to being middle of the pack this year.
"But we know we need to do more. We submitted our business plan to Ofwat which outlines how we plan to improve the total service we give to our customers across the board while also reducing bills. We want to continue improving so we can deliver the everyday service we know our customers want, expect and deserve."
Redmond also said that SES Water's improved figures "give us reason for optimism" but added: "SES Water remains a long way from where we would like it to be compared to rest of the industry.
"We want to see further improvements over the next few months."
SES Water is currently halfway through a transformation programme to improve the experience its customers receive, which involves fundamental changes to systems and processes and investing heavily in its employees.
Since the programme started last January, SES Water has seen its complaints fall by almost 45 per cent between April 2018 and the previous year and said it is on track to achieve almost a 20 per cent reduction in unwanted contacts by March 2019 compared to the previous year.
Dan Lamb, head of retail services at SES Water, said: "We want the most satisfied customers in the country so providing high-quality service and reducing complaints is very important to us.
"We are now at a three-year low of 9.5 complaints per 10,000 properties and during 2018 we reduced complaints by 39 per cent and saw a 17 per cent reduction in unwanted contacts.
"The improvements we are making have also seen us increase our position in the Service Incentive Mechanism (SIM) league table this year and achieve our highest ever billing score. In our business plan for 2020 to 2025, we aim to go even further and achieve upper quartile C-MeX performance by building on all the good work we're already doing."