CCWater criticises three companies over leakage
New leakage figures cast serious doubts over whether some water companies can achieve more demanding targets in the future, according to the Consumer Council for Water (CCWater).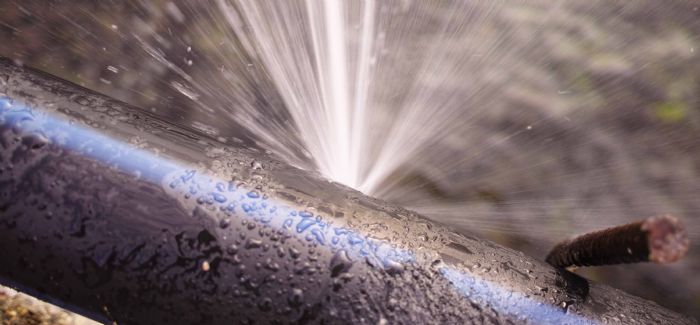 The watchdog has criticised three water companies – Thames Water, Affinity Water and Hafren Dyfrdwy – for failing to meet their annual leakage target in 2018/19 and warned that they risk undermining wider efforts to encourage people to save and value water.
It is the third successive year the industry's worst leakage performer, Thames Water, has failed its target while Affinity Water came up short for the second year in a row. Both companies serve customers in the south east of England where water resources are under the most intense pressure due to factors including population growth and changes in our climate.
The latest leakage figures were confirmed in an announcement by Water UK.
Overall, the amount of water lost through leaky pipes in England and Wales fell marginally during 2018/19 but still amounted to 3.17 billion litres every single day.
CCWater has repeatedly called on water companies to show more ambition in tackling leakage, which irritates customers and has been shown to dampen their own motivation to save water.
Ofwat has already indicated that the industry will be set far more demanding targets over the next five years, but CCWater said the latest performance suggests some companies will struggle to meet those expectations.
CCWater chair Robert Light said: "It will be a huge concern and disappointment to customers that the majority of companies that failed their leakage targets are in the south east of England, where water resources are under the most intense pressure and people have growing concerns over the long-term security of their supply.
"The failure of these companies risks undermining the wider industry's efforts to encourage customers to play their part in saving and valuing water.
"It casts serious doubts over whether repeat offenders like Thames Water and Affinity Water will be able to achieve the more challenging future targets that the regulator Ofwat has set the whole industry and that customers want to see."
Ofwat recently revealed that Thames Water's leakage reduction target for AMP7 is now 25 per cent, while Affinity Water will aim for 20 per cent and Hafren Dyfrdwy is facing a 15 per cent target. As a whole, the sector has been tasked with reducing leakage by 17 per cent by 2025.
Water UK, meanwhile, emphasised that leakage performance has improved overall, with 15 out of 18 companies in England and Wales having met or beaten their annual regulatory leakage targets in 2018/19, compared to seven out of 18 companies for 2017/18.
As a result, the overall volume of water being leaked is down by 10 million litres per day.
Water UK chief executive Michael Roberts said: "Thanks to the extra effort and investment made by companies in the face of some challenging weather conditions, there has been substantial recovery from the leakage position last summer when we saw an unusually high level of pipe bursts.
"Water companies spent millions of pounds extra in the last year identifying more leaks and fixing them more quickly.
"But although the overall picture on leakage has improved compared with last year, we are still determined to do better as an industry, and it remains one of our highest priorities. Leakage is down by a third since the mid-90s, but we intend to go even further, which is why we're now putting in place the most ambitious leakage programme for 20 years."