CCC report calls on water companies to restore peatland
A report by the Committee on Climate Change (CCC) has put forward a number of suggested measures to reduce emissions in the UK, including an obligation for water companies to restore peatland on land they own.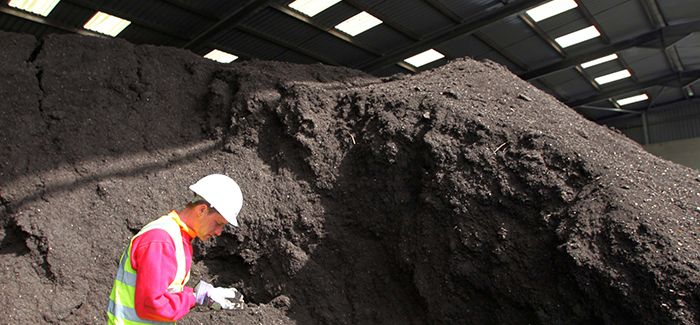 Credit: Veolia
The obligation also applies to owners of peatland within a site of special scientific interest (SSSI).
The Committee's new report, 'Land use: Policies for a Net Zero UK', presents a detailed range of options to drive emissions reductions in England, Scotland, Wales and Northern Ireland.
In 2017, land use – including agriculture, forestry and peatland – accounted for 12% of total UK greenhouse gas emissions. By 2050, with the right support, farmers and land-managers can reduce these emissions by almost two thirds, according to the report.
According to the CCC, the steps they recommend around peatland would deliver £4 billion worth of annual benefits.
The largest of these is the reduction in GHG emissions, valued at £2.7 billion annually. Other impacts include the recreational benefits of creating new woodland, better air quality, improved health from increased physical activity and flood alleviation.
The CCC adds: "There will also be important benefits to biodiversity and water quality, though these are not included due to the difficulty in quantifying them. There is strong evidence, however, that peatland restoration and new woodland could have significant positive biodiversity impacts."
Responding to CCC's report on land use, a Water UK spokesperson said: "The Committee on Climate Change is absolutely right about the radical change needed in this country on using land differently so that we can reduce and store carbon. It's an issue water companies have been devoting a lot of time and effort to, because in England alone the companies own 140,000 hectares of land which include vital carbon stores such as peat bogs. The water industry in England has made a commitment to reach net zero carbon emissions by 2030 – the only major industry in the world to do so. As part of this, water companies have pledged to plant 11 million trees over the next decade, while many are also working with partners to restore and preserve our peat bogs as vital carbon stores."
The Committee's in-depth analysis shows that emissions from UK land use can be reduced by 64%.
The CCC believes that five key measures, all deadlines at 2050, could deliver this reduction:
Increase tree planting – increasing UK forestry cover from 13% to at least 17% by 2050 by planting around 30,000 hectares (90 – 120 million trees) of broadleaf and conifer woodland each year.
Encourage low-carbon farming practices – such as 'controlled-release' fertilisers, improving livestock health and slurry acidification.
Restore peatlands – restoring at least 50% of upland peat and 25% of lowland peat.
Encourage bioenergy crops – expanding UK energy crops to around 23,000 hectares each year.
Reduce food waste and consumption of the most carbon-intensive foods – reduce the 13.6 million tonnes of food waste produced annually by 20% and the consumption of beef, lamb and dairy by at least 20% per person, well within current healthy eating guidelines.