Catchment management held back by governance question
The benefits of catchment management are clear but governance is one of the key barriers to be overcome before it can be implemented effectively across the country, delegates at Utility Week Live heard.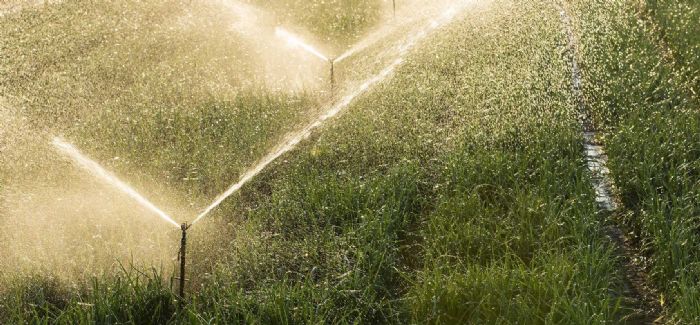 Independent consultant David Baxter, formerly of the Environment Agency, told the audience in the conference's water theatre that £100BN of spending was needed over 15 years to comply with the Water Framework Directive. Catchment-based solutions make sense for water companies as they can play a crucial part in meeting customer outcomes and embody a Totex-friendly approach.
However, Baxter added: "Strategic solutions might in theory be fairly obvious, but they don't always get done. Saying catchment management is the answer is like saying that the key to good health is losing weight and giving up smoking. It sounds simple but there is much more to it than that. Sometimes it needs a crisis to trigger change. A crisis is not yet upon us, but it might not be far away."
He said that governance was one of the key barriers to catchment management. Water companies often feel they need extra reward to take a lead on catchment solutions because of the extra risk involved, yet struggle to win extra funding from Ofwat. Furthermore it is not always clear who should pay for catchment-based initiatives; money spent from different sources is not properly co-ordinated; and it is difficult to measure the direct benefits of any particular expenditure.
He said one answer could be the model used in Holland, where 'water boards' are formed of all stakeholders with an interest in the catchment. Decisions on action and expenditure to tackle pollution are shared, with the proportion of power an organisation holds depending on the level of its interest in the catchment.
Susan Davy, Group Finance Director at Pennon Group, the owner of South West Water, told delegates that the utility's AMP5 work included £10.8M of work on third party land, with interventions including blocking up troublesome drainage ditches on Exmoor, fencing to prevent animals straying into watercourses, and grants to farmers to improve existing assets. She said that it made financial sense for the water customer to foot this bill because of the cost this avoided elsewhere. "Either we have early intervention in the catchment or we end up investing in assets downstream to cope with it. By having these interventions customers end up paying less," she said.
Wessex Water has also been active in this field, and David Elliott, Director of Strategy and New Markets, said that its catchment work to reduce nitrogen and nitrates over AMP4 and AMP5 had obviated the need for £80M in capital expenditure. However he said that the next level for catchment management was to create a fully functioning "nutrient market" where such expenditure and benefits are traded, and that it did not make sense for water companies to take a "sole agency approach" on this.
"Who is the system operator – who is making the 'make or buy' decisions?" said Elliott. "Currently it's the water company but should they be responsible for all of these decisions? I'm not so sure."
The question of who pays for catchment interventions should not be an insurmountable stumbling block, because ultimately the end consumer would need to pay, whether it was through their taxation, food bills or water bills, he added.