Carbon Trust Standard for Southern Water
Southern Water's continued efforts to measure, manage and improve its carbon efficiency has earned it the Carbon Trust Standard. Administered by The Carbon Trust, the accolade acknowledges Southern Water's efforts to reduce its impact on the environment.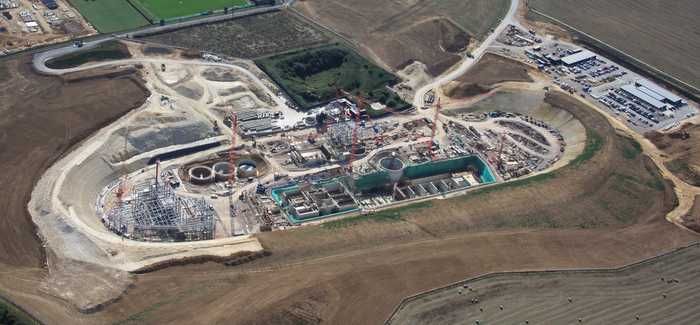 Sixteen of Southern Water's wastewater treatment works produce renewable energy including Peacehaven, seen here during construction
The company is investing millions of pounds in carbon mitigation and energy efficiency schemes between 2010 and 2015.
It now has Combined Heat and Power (CHP) units that produce renewable energy at 16 of its wastewater treatment works. These take biogas created during the treatment process and use it to provide 80% of the power needed on site with any surplus exported to the National Grid.
Southern Water has the capacity to generate 70MkWh of electricity from its CHP units – 15% of its energy needs.
Emma Bennett, Southern Water's Carbon Policy manager, said: "Cutting carbon emissions is a priority for Southern Water and we are delighted to have our efforts recognised formally with the Carbon Trust Standard."