Carbon Trust first for Anglian Water
Water efficient customers have helped Anglian Water become the first water company to achieve the Carbon Trust's Water Standard. Anglian Water is also the first company in the world to be certified by considering the water it supplies to others.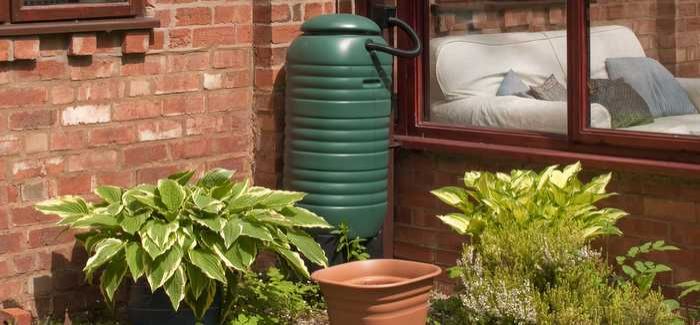 Water-efficient gardening tips for customers has helped Anglian secure Carbon Trust Water Standard
The independent standard is the stamp of approval for companies wanting to demonstrate their commitment to sustainability and water efficiency, and checks that they are genuinely taking action to conserve water resources, rather than simply committing pledges to paper.
Anglian Water put the lowest amount of water into supply for over 25 years in 2012/13 by driving down leakage, encouraging more customers to switch over to water meters and through targeted initiatives and campaigns like:
Drop 20 - asking households to commit to reduce consumption by 20l per head
Potting Shed – offering water-wise gardening tips
Bits & Bobs, which provide free fittings and advice to help people to reduce their water consumption
David Riley, carbon manager for Anglian Water said, "We believe it is our responsibility to lead by example if we are encouraging others to reduce their water consumption. It's central to our Love Every Drop strategy which was born back in 2010 and achieving this new Water Standard recognises the efforts of customers who have come with us on that journey." 
Darran Messem, managing director of certification at the Carbon Trust, said, "By becoming the first water company to achieve the Carbon Trust Water Standard, Anglian Water has shown itself to be a leader in its sector, and a champion for sustainable water use. The certification shows that the company is doing more than just talking about Love Every Drop, it is reducing the amount of water it uses every year.
"Through helping its customers to reduce their water use Anglian Water is using its influence to have an even greater positive impact outside its own operations. This is also helping to reduce carbon emissions, that come from the energy used for the pumping and treatment of water."
Having gained the Water Standard, Anglian Water is now training its staff to become assessors for Anglian Water Business customers who also want to work toward the Standard and learn how they can reduce their water consumption. Local authorities including Norfolk County Council and Bedford Borough Council have adopted Anglian Water Business' water strategy approach, committing to reduce water consumption and achieve carbon savings.
The Carbon Trust Water Standard certifies a company's year-on-year reduction in water usage, as well as looking at whether water is being effectively managed. Other organisations that have achieved the Carbon Trust Water Standard include Coca-Cola Enterprises, Sainsbury's, Whitbread and Marks & Spencer, who were each the first to do so in their own sectors.