Campaigners to demonstrate against Thames' 'super sewer'
Campaigners from Don't Dump on Deptford's Heart are planning a demonstration on November 21 against the controversial Thames Tideway Tunnel proposals. The demonstration will coincide with a public hearing concerning the siting of one of the tunnel shafts.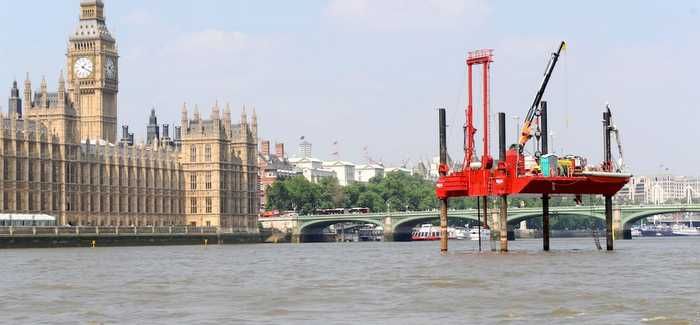 Residents are concerned about the associated noise and dust that will be created by the construction
Don't Dump on Deptford's Heart campaigners gave evidence to the first session of the Planning Inspectorate's inquiry into the 'super sewer' on November 13, and now plan to demonstrate their concerns at next week's meeting.
The residents' concerns centre on the Deptford spur of the tunnel, which would entail Thames Water sinking a shaft at Crossfields Green between St Paul's Church and St Joseph's Primary School. The group said this will involve heavy excavation and construction work with all its associated noise and dust, as well as a large number of trucks coming on and off site and the closure of two lanes of Deptford Church Street for the best part of a year.
After construction is completed the site will be accessible to the public again. However, the campaigners said there will be:
At least four 6m vents for the sewer pipes on site, presenting an eyesore and questions about the potential for smells from the sewage pipe
A permanent structure for Thames Water's use
The site will be a key access point for engineers
 The campaigners are also angry that an alternative site at Borthwick Wharf has been ruled out, and claim the reasons for Thames Water's switch remain unclear.
The Planning Inspectorate is expected to make its decision on the tunnel by late summer / early autumn next year.