C2V+ wins £70M Morecambe wastewater treatment upgrade deal
C2V+, the joint venture between CH2M and VolkerStevin, has been awarded a contract to carry out major improvements as part of United Utilities' (UU) £70M wastewater treatment system upgrade within the Morecambe Bay catchment.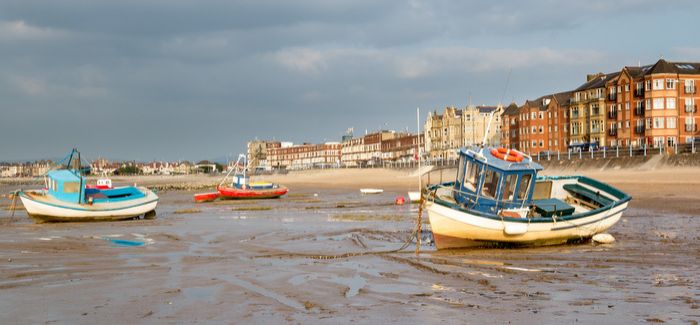 The upgrade work is required to comply with tighter regulation standards within Morecambe Bay set by the Environment Agency, which will be imposed from 2019. The work will help increase flow capacity to cater for future growth and development, reduce the number of stormwater spills per bathing season from Schola Green, and improve the quality of treated effluent from Morecambe WwTW, utilising the latest treatment process technology known as Nereda. 
In order to comply with these standards, C2V+ will complete major works at the as Schola Green Wastewater Pumping Station (WwPS) within the town. In addition, a major upgrade is required at Morecambe Wastewater Treatment Works (WwTW), situated near the village of Middleton.
Richard Towse, board member for C2V+, said: "We are delighted to be awarded this vital project. Using our skilled teams, we will deliver these improvements in close consultation with the local community and will use innovative techniques to minimise inconvenience and deliver high quality wastewater treatment."
The scope of work includes four main elements:
The construction of two new stormwater storage tanks at Schola Green WwPS
The installation of a new pumped pipeline between Schola Green and Morecambe (Middleton)
Replacement and full upgrade of the treatment process using the Nereda technology
Upsizing of the land-section of the existing outfall pipeline from Morecambe (Middleton).
Works to the new pumped sewer will cross underneath the railway line adjacent to the Schola Green site, run around Morecambe Football Club, then along Westcliffe Drive before passing through fields to the treatment works' site.
The project will be delivered through UU's AMP6 CDP framework, started in March 2017, with completion scheduled for 2020.