Buyer found for Siemens Water Technologies
A private equity firm has signed an agreement to acquire the municipal, industrial and services water and wastewater treatment operations and assets of Siemens Water Technologies for €640M.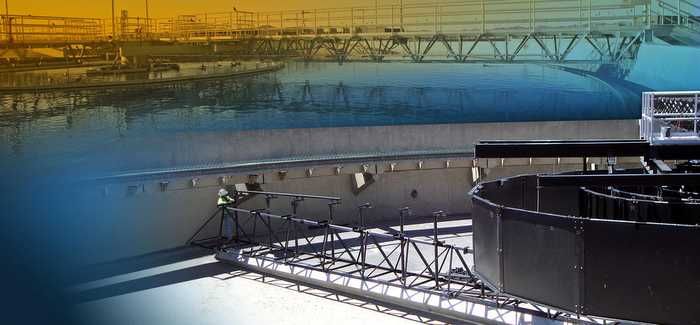 Siemens Tow-Bro clarifiers, which are being installed at the Metro Wastewater Reclamation Facility in Denver, Colorado, are part of the technology portfolio being sold to AEA
AEA Investors LP focuses on control buyouts in four industry sectors: value-added industrial products, speciality chemicals and consumer products and services.
The existing management, under the leadership of chief executive Lukas Loeffler, will remain in place and the company will continue to focus on municipal and industrial water and wastewater treatment equipment and services. Siemens, which acquired the company in 2004, will continue oversight until the change of control, which is anticipated to be within the next few months.
The transaction is still subject to regulatory approval.
Loeffler said: "We look forward to a new chapter of increased entrepreneurship, flexibility and growth for Water Technologies. Together with AEA, we will continue building on our wide range of enduring brands and advanced water and wastewater treatment technologies to help our customers more cost-effectively meet their water needs now and in the future."
AEA managing partner Brian Hoesterey said: "We are excited to be partnering with one of the leaders in the global water industry and are supportive of management and their plan to continue to grow the business."
AEA Investors LP was founded in 1968 by the Rockefeller, Mellon, and Harriman family interests and SG Warburg & Co as a private investment vehicle for a select group of industrial family offices with substantial assets. Today, AEA's active investors include a network of more than 75 highly successful business executives, industrial families and former government leaders. It manages funds worth US$6.5B of investment.
Siemens is keen to clarify that it is not selling its Water Solutions business. The company said this is a separate entity and an integral part of its Oil & Gas Solutions business within the Siemens Energy Sector.