Burnham-on-Sea compiles action plan to tackle sea water quality
A four-step action plan has been drawn up to help seaside resort Burnham-on-Sea improve its sea water quality after it was listed as one of the 45 UK destinations where swimming and paddling on the beaches could be banned after tougher EU bathing regulations are introduced next year.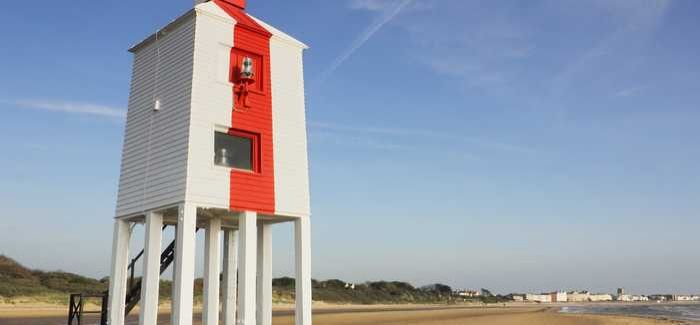 The plan includes pushing Wessex Water to improve facilities in the Burnham-on-Sea area
The proposals were put together at a recent meeting of residents and councillors in the Somerset town, led by local MEP Julie Girling and attended by representatives from the Environment Agency (EA) and the local Chamber of Trade.
Girling said she would ask Wessex Water why little had already been done to help Burnham meet the new guidelines.
"We have all known about them for the past six years. More could have been done to address the problem. I hope we can get Wessex Water to carry out extra work to help," she said.
The new action plan will:
Push Wessex Water to improve its facilities in the area
Launch a policy encouraging residents and businesses to reduce pollution
Encourage farmers to address run-off from farmland into rivers
Seek government funding to promote local tourism to offset the issue
The EA is already working to educate firms, residents and farmers about how they can reduce pollution to help improve the resort's bathing water standards, and local Conservative parliamentary candidate James Heappey has raised the issue with new environment secretary Liz Truss.
Among other things, he asked her to prioritise grant applications for farmyard upgrades from those farms deemed by the EA to be in parts of the catchment area that most affected bathing water quality in the town.
Wessex Water said it had not been invited to attend the meeting but had now offered to meet Girling to discuss the issues and explain more about planned improvements for the area.
A spokesman said:  "There are a number of contributory factors that affect bathing water quality in the Burnham area and to tackle one of the pollution sources we are investing around £38M on increasing stormwater storage and installing UV equipment at sewage works to treat sewage to an even higher standard, as well as installing monitoring equipment.
"While the substantial investment we are making will make a significant difference, there is further work that needs to be done by other organisations to help improve water quality in the area."