British Water commits to improving gender equality
British Water has committed to increasing the number of women on its non-executive board and has urged the rest of the industry to follow its lead.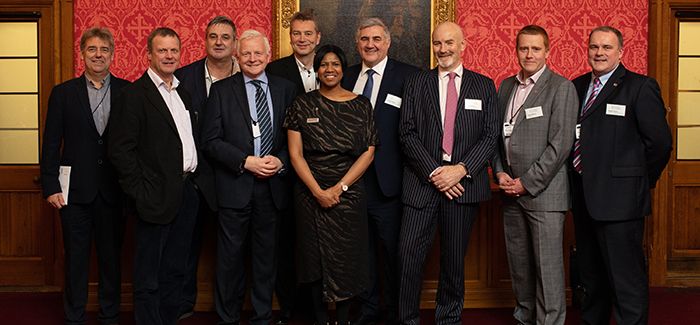 In a pledge to ensure equality between its male and female employees, and those from Black, Asian and minority ethnic (BAME) backgrounds, the trade association has set out a series of promises focusing on opportunity, personal development and pay.
Ensuring that 30% of its non-executive board are women by 2025 is one of the promises made – just one woman sits on the current board of 12. Chief executive Lila Thompson said that by acknowledging and addressing the gender disparity, she hoped other leaders would take action to tackle the lack of diversity elsewhere in the UK water industry. Figures from Energy & Utility Skills show only 20% of the industry's workforce is female, compared to 47% for all sectors and just 4% is from a BAME background, compared to 15 per cent.
Thompson said: "The significant gender imbalance across the water industry is a legacy of women long being underrepresented* in the science, technology, engineering and maths (STEM) sectors. The transition towards a more balanced sector where everyone can thrive must accelerate - with our ongoing Women in Water campaign, British Water is leading the charge.
"While I'm proud that we have a diverse workforce, this is clearly not the case with our non-executive board. We recognise this and will be making the positive changes set out in our pledge, which has been signed by every board member."
In its pledge British Water also commits to:
Including at least one female speaker/panelist at its industry events
Encouraging all employees and directors to confront bias
Ensuring its workforce continues to be least 50% female and from diverse backgrounds
Thompson added: "We now challenge the rest of the sector to do the same and look at their own demographics and make any changes necessary to remove barriers around recruitment, retention and progression. We must also put our collective efforts into sending out positive messages to make the sector an appealing place to work so it can become more inclusive and truly representative of the communities it serves."
*Figures from Energy & Utility Skills 2018 demographics
**From STEM Women
For the first time the 2020 Water Industry Awards will feature a Women in Water category. This award will recognise an initiative that helps to redress the balance and encourage more women to work in water. Organised by Water and Wastewater Treatment (WWT) the event celebrates and rewards outstanding achievement and innovation in the UK water industry. It is taking place at the Hilton Birmingham Metropole on 20 May 2020. For further information visit https://waterindustryawards.co.uk/