British Water chief says every day operations key during Covid-19 outbreak
The chief executive of British Water has told WWT that water companies' day-to-day operations will remain critical during the coronavirus outbreak and that business continuity is key.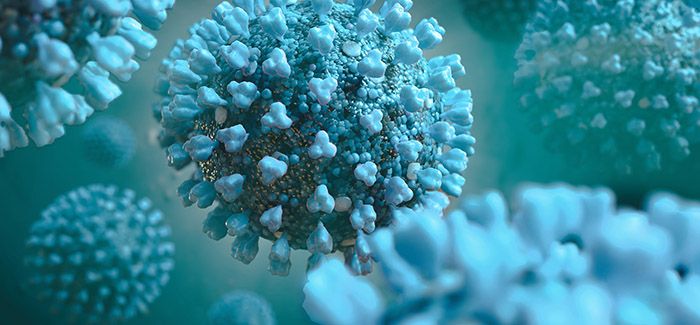 The trade body moved quickly to keep members informed about impacts of the coronovirus pandemic on the water and wastewater sector with more than 25 members joining the association's first video conference last week. 
British Water chief executive Lila Thompson said: "Right now, day-to-day operations are critical and business continuity is key. Our members are on hand with the solutions and technologies that may be required to enable operational efficiency. We ask that they have early sight of requirements, wherever possible, to ensure timely manufacture and shipping." 
Thompson said the association is exploring the possibility of standardising early request forms across water companies, which it says would help streamline supplier companies' administration processes.  
She added: "We are also seeking clarity on the Government's 'key worker' designation for the utilities and whether that also applies to critical workers in the supply chain." 
British Water will be holding video conference updates for its members on a weekly basis.  
Thompson added: "These are difficult times and we are determined to be available for our members throughout this period. The video conference was an opportunity to let members know they are not alone and to share experiences and explore responses to a fast-changing situation. 
"I was very impressed with the willingness of companies at all levels of the supply chain to explain the challenges that are emerging and offer examples of best practice in the ways they are responding. We were also able to identify ways that British Water can facilitate practical support to companies throughout the supplier community." 
With the crisis continuing to unfold at a rapid pace, Thompson noted that communication between water companies and the supply chain seems to be holding up well.  
"Early indications are that water companies are engaging well with the supply chain, especially at the tier 1 and tier 2 level, though some of the smaller companies reported that information is not necessarily filtering down. This is a sector that is underpinned by close relationships and that is only becoming more important as the whole sector rises to multiple unprecedented challenges." 
Thompson also echoed calls for customers to stop flushing wet wipes or kitchen roll down their toilets if they are affected by a toilet paper shortage during the coronavirus outbreak. 
She added: "By its very nature the water sector is always operating with a public health mindset and our members are committed to ensuring the supply of equipment and provision of services throughout the crisis. We would also like to remind everyone of their role in keeping sewerage flowing by only flushing the three pees – poo, pee and toilet paper." 
You can keep up to date with the latest on how the water sector is responding to the coronavirus outbreak by visiting https://wwtonline.co.uk/tags/coronavirus