Bristol Water unhappy at rejection of Cheddar reservoir funding plans
Bristol Water has said that Ofwat's Final Determination for AMP6 may impact its ability to meet future water demand, after its plans for a new reservoir at Cheddar were excluded from the determination.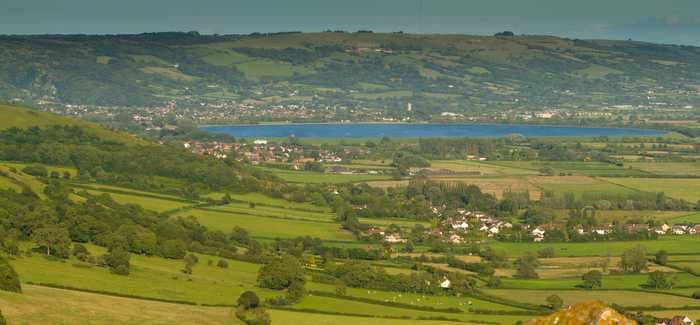 The existing Cheddar Reservoir. Bristol Water believes more capacity is needed in 2015-20
The regulator's final decision on Bristol Water's Business Plan for 2015-20 rejected the water company's proposal to start work on Cheddar Reservoir Two during the period. Bristol Water's Business Plan included £562M of wholesale expenditure, of which £358.9M was approved by Ofwat in its draft determination; Bristol Water later amended the planned expenditure to £541M. The regulator's final determination was for £409M of expenditure, with the reservoir spending being a major item of difference.
"Ofwat announced in its Final Determination that it has not allowed the funding that we proposed to start the initial construction phase of Cheddar Reservoir Two in 2015-2020," Bristol Water said in a statement. "We explained in our Business Plan proposals and in our Water Resources Management Plan why Cheddar Reservoir Two is the most economic and environmentally sound solution to meet future demand for water. Ofwat has accepted that more water resources are required in our supply area from 2030 due to population growth and additional commercial activity, but it has decided not to allow any funding in the period to 2020. This delay may, however, result in additional cost and impact upon our ability to meet future demand for water."
The utility said it would now "carefully study Ofwat's Final Determination, analysing the detail in full before deciding whether it is in the best interests of our customers and stakeholders to accept the regulator's determination. Throughout this process we have engaged fully with Ofwat and we have consulted our customers to ensure that their views and priorities have shaped our Business Plan. We are very confident that our proposals for 2015-2020, combining service improvements and price reductions, meet our customers' requirements and expectations.
"We will therefore have to consider carefully whether Ofwat's Final Determination will allow us sufficient expenditure to maintain levels of service and sufficient investment to deliver the enhancements needed to improve and protect the water supply for our customers."
The water company has until February 12th to decide whether to accept Ofwat's Final Determination or to ask Ofwat to refer it to the Competition and Markets Authority (CMA).