Bristol Water gets back £20M, CMA early findings reveal
Bristol Water has only gained an additional £20M in wholesale expenditure under the provisional final determination set out by the Competition and Markets Authority (CMA).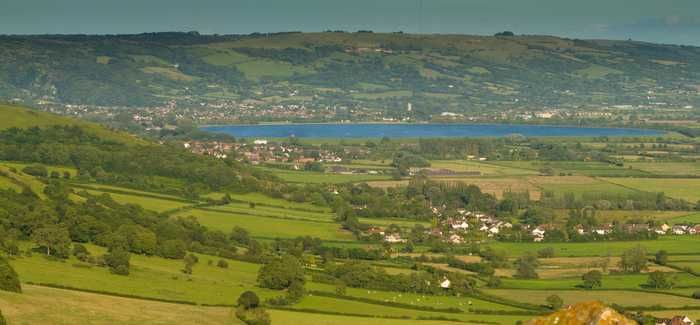 Bristol Water wants to build the Cheddar 2 reservoir near the existing one
The water company will see its allowed wholesale cost expenditure increase from the £409M set by Ofwat in its final determination, to £429M under the CMA's provisional findings. This remains substantially lower than the £537M the water company set out in its final business plan.
The wholesale cost of capital set out by the CMA for the water company is also slightly more generous than that set out by the regulator, at 3.65% compared to 3.6%, but this is again substantially lower than that proposed by Bristol Water of 4.37%.
These changes will see the amount Bristol Water can charge its customers on average over the 2015-2020 period increase only slightly from the £155 set by Ofwat, to £159. This compares to the £187 Bristol Water set out in its business plan. The new price limits become effective from April 2016.
The CMA rejected "several requests" from Bristol Water to have its expenditure increased to fund various projects - including the proposals to build the Cheddar 2 reservoir - because they were not considered "fully justified and in the interests of customers".
CMA inquiry group chairman Anne Lambert said: "We are very conscious of the effect our provisional findings would have on customer bills. Our provisional findings would result in substantial reductions in bills, as compared with Bristol Water's plans, although they involve a small rise above the price limits set by Ofwat."
She added that the "small increase" to bills compared to the regulator's final determination is "necessary to maintain the quality of service".
Reacting to the provisional findings, Bristol Water chief executive Luis Garcia said "the provisional findings are positive in some areas" but added Bristol Water will continue to press the CMA for a more generous final determination ahead of the final decision due in September.
"We will continue until the conclusion of the process on 3 September to ensure we can deliver what our customers want – a reliable and quality water supply – at an appropriate bill level," Garcia added.
Bristol Water was the only company to reject its final determination from Ofwat when it did so in February this year, criticising the "flawed modelling" used by the regulator.
This story was first published in Utility Week.