Bristol Water challenges Ofwat price determination
Bristol Water has rejected Ofwat's price determination for the next five years and will be seeking a review by the Competition and Markets Authority (the CMA).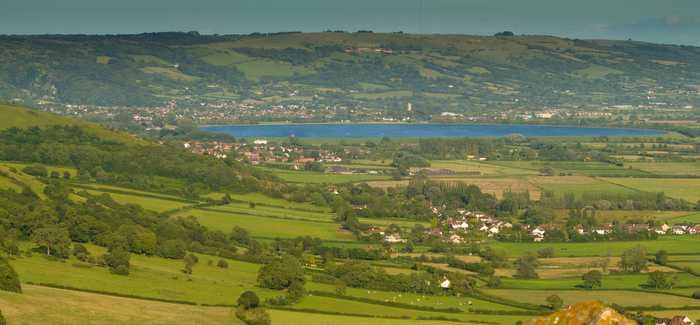 Cheddar Reservoir: Bristol Water's plans for a second reservoir were one major item of difference with the regulator
In its final determination from Ofwat on December 12th, Bristol was told it must reduce annual average household bills (excluding inflation) from £197 to £162 in the first year, followed by four years with bills held at £152. Equating to a 23% price fall, this was the toughest drop imposed on any of the UK's water companies in the PR14 process.
The determination was in marked contrast to Bristol Water's 2015-20 business plan, which had proposed a price reduction of only 4.5%, to an average annual bill of £188. The business plan had proposed total wholesale expenditure for the company of £541M, compared to the Ofwat determination of £409M.
One major item of difference was Bristol's proposed spending on the construction of a second reservoir at Cheddar, which was not approved by Ofwat.
"The Final Determination makes it very difficult for us maintain our levels of service and make sufficient investment to deliver the enhancements needed to improve and protect the water supply that our customers told us they wanted, for now and in the future," said Chief Executive Luis Garcia.
"Throughout this process we have engaged fully with Ofwat and we have consulted with our customers to ensure that their views and priorities have shaped our Business Plan. We are very confident that our proposals for 2015-2020, combining service improvements and price reductions, meet our customers' requirements and expectations.
"We do not believe that the determination Ofwat has set is in the long term interest of our customers and stakeholders and we believe that a review by the CMA will result in a better outcome. There is clearly a discrepancy in calculations because of the size of the gap and the CMA is the only fair way to resolve this," he added.
The CMA, formed as a merger of the Competition Commission and the Office of Fair Trading, is an independent non-ministerial department with responsibility for appeals and promoting competition for the benefit of consumers.
The CMA will now appoint a panel of members to adjudicate this case. Bristol Water will then submit a statement of case to the panel which will be reviewed along with responses from Ofwat as well as statements from industry and regulatory stakeholders; the process is expected to last six months.