Boris Johnson 'seriously worried' over Thames 'supersewer' costs
Bill increases for Thames Water customers in order to fund the Thames Tideway Tunnel will be 'incredibly high', a spokesperson for the Labour group on the London Assembly told WWTOnline after Labour Londonwide assembly member Murad Qureshi raised the issue at Mayor's question time.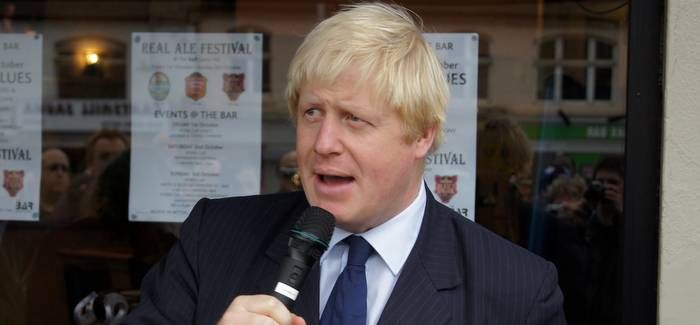 London Mayor Boris Johnson: "I am seriously worried there is no disincentive built in to cost overruns." Pic: Chris Harvey/Shutterstock.com
Mayor Boris Johnson answered that he and his team are "seriously worried" over the potential cost of the proposed tunnel for Thames Water customers, and said he is looking "very carefully" at the financial terms of scheme.
Qureshi said: "The delivery of the super-sewer will be one of the biggest infrastructure projects undertaken in London this decade. And at a time when people across the capital are struggling with the rising cost of living, it is crucial Thames Water customers are not treated as cash cows to entice investors."
Johnson responded: "We need to be extremely wary of the system by which this is being financed and run……it is down to Ofwat and the government to see [excessive bills] do not happen. I am seriously worried there is no disincentive built in to cost overruns."
However, Qureshi said that while the Mayor "clearly shares my concerns" over rising costs, "his statement this is a purely matter for Ofwat and the government will do little to put Londoners at ease".
In response to query from WWTOnline, an Ofwat spokesperson said: "Our role is to work with government to make sure project costs are kept down and offer value for money for customers. We expect to consult publicly on a licence for an infrastructure provider in the autumn."
Last month Thames Water launched a competitive tender process for investors to bid for the company that will build and own the Thames Tideway Tunnel. The company said: "This is a unique opportunity for bidders to invest approximately £1 billion equity in a new utility company.
"This competition for finance and the separate competition for construction, already under way, will ensure the customer bill impacts are as low as possible."
The Labour spokesperson told WWTOnline: "The rate of return investors will be getting is presently far too high, and that's what's causing the increase to customers' bills every year for the next decade.
"The ROI is incredibly high, but if it is reduced it will be possible to keep bills lower. The Mayor needs to intercede at this point. He needs to speak to Thames Water and to the government – particularly the Treasury – and keep lid on it."