Bluewater Bio signs mutual technology deal
UK treatment technology specialist Bluewater Bio International (BBI) has entered into an agreement with Norway-based Biowater Technology (BT) to market each other's advanced, high-rate filtration and moving-bed bio-reactor (MBBR) processes, respectively. The agreement covers BBI's FilterClear and Biowater's continuous-flow intermittent-cleaning (CFIC) products on a global, non-exclusive basis.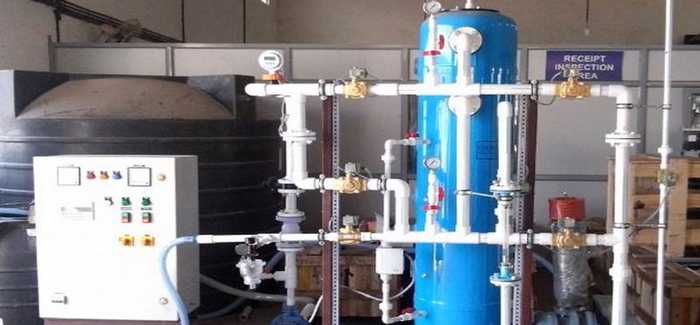 Interest in Bluewater Bio's FilterClear technology has grown in response to compelling performance data from installations at Anglian Water and at Nirlon in India (pictured)
The agreement marks the culmination of an increasingly close relationship over the past 18 months, as demonstrated by co-installation of BBI's FilterClear and Biowater's CMFF technologies on a water reuse system for the Nirlon 'green campus', near Mumbai, India. Biowater sees FilterClear as complementary to its current MBBR-based offering, having been attracted to the technology by its throughput rate and solids retention capbility, high dirt-holding capacity and low volume of backwash waste.
Audun Lodemel, chief executive of BT, said: "We are looking forward to working with Bluewater Bio in what is undoubtedly a mutually beneficial alliance between two companies that share the same vision and values. The combination of Bluewater's high-rate media filter with our own low-footprint, cost-effective biofilm technologies, such as the next generation CFIC MBBR, allows us to address an even wider segment of the market – both municipal and industrial.
Likewise, Bluewater Bio is well placed to benefit from the utilisation of our technologies to their global network. Customers will benefit from the combined solution with lower investment and operation costs."
Daniel Ishag, founder and chief executive of BBI added: "We view Biowater as an important strategic partner going forward, as we look to consolidate our market position globally whilst opening up the new opportunities that Biowater's technology portfolio affords us. We have seen interest in our FilterClear technology grow exponentially over the past few months, in response to compelling performance data from tertiary treatment installations at Anglian Water and – in combination with Biowater's biofilm processes – at Nirlon in India.
"Just as Biowater gain access to our technology and distribution, we are able to utilise their high-performance biofilm technologies. To continue building our leading, stand-alone technology platform, Bluewater Bio must expand our portfolio with innovative, small-footprint, low-energy technologies that complement our existing products."