Bluewater Bio Awarded three projects by Anglian Water
Anglian Water has awarded contracts to Bluewater Bio International (BwB) to use FilterClear, its high performance multimedia filtration technology, in three of its wastewater plants.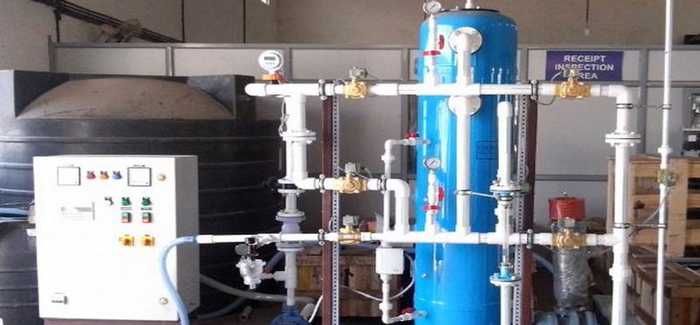 The technology will be used at Brington and Bugbrooke Water Recycling Centres (WRC) in Northamptonshire and Alford WRC in Lincolnshire, as part of Anglian's Tertiary Solids Removal Framework.
In total, the three FilterClear systems will be treating up to 7,000 cubic meters per day, at an aggregate contract value of just under £0.6 million. BwB will supply its advanced multimedia filters as pre-engineered and tested package plants, thereby reducing the duration, cost and risks of site work.
 Adrian Harris, recently appointed CEO of Bluewater Bio, commented: "We are delighted to work with Anglian Water and their delivery partners in the @one Alliance on this framework. FilterClear is an established and well-proven technology within Scotland and we are pleased that Anglian Water has recognised its particular benefits for these wastewater polishing applications."
"Tertiary solids removal is becoming important for many sites across the UK and Europe and increasingly stringent consents for phosphorus often necessitate very high levels of solids removal, something that FilterClear achieves readily with low operating costs."
BwB say that FilterClear systems are an effective solution because of their high filtrate quality, compact footprint and reduced energy requirements.
Prior to the framework contract and subsequent orders, a FilterClear demonstration plant was operated for four months at Cambridge WRC. Operational and water quality data were collected to demonstrate the effectiveness of the technology. The performance exceeded Anglian's expectations and FilterClear has been considered as a potential alternative to conventional sand filters or even membrane filters where stringent solids performance is required.