Black and Veatch, EMS Cognito join up on asset reliability programmes
Black & Veatch and EMS Cognito have teamed up to offer bespoke Lean Reliability Centred Maintenance (RCM) programmes and training.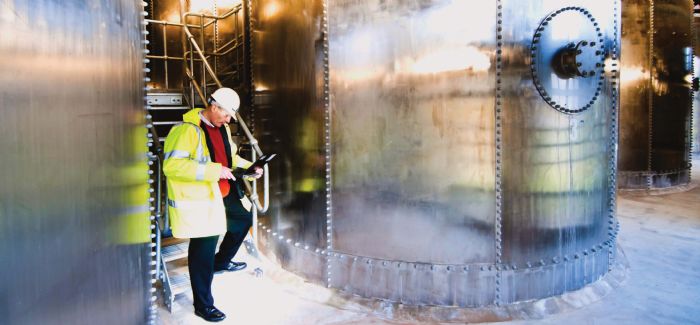 Lean RCM focuses on what a process is intended to do, identifying factors that stop the process from delivering, then implementing steps to mitigate those factors, creating a condition-based regime for asset maintenance.
EMS Cognito Managing Director Richard Kelly said: "Our IMPACT Masterclass Lean RCM Programme has been adopted across many industries. This agreement with Black & Veatch is an opportunity to introduce our accredited process improvement programme to additional water and energy companies."
Black & Veatch Europe Managing Director Scott Aitken emphasised the importance of managing assets well.
"What sets Black & Veatch apart is the ability to support every point in the lifecycle of utilities' assets. Becoming an authorised provider of EMS Cognito's IMPACT Masterclass Lean RCM Programme extends our reach further into the asset management sphere," Aitken said.
The Authorised Provider Agreement between the companies means Black & Veatch's asset management professionals will be trained by EMS Cognito to deliver the IMPACT Masterclass Lean RCM Programme to its water and energy clients.
"Reliability-centred programmes developed by experts in the design and construction of utility assets will be the ones most swiftly able to optimise and enhance system performance," Aitken added. "We will be able to offer great 'speed to value'."
The IMPACT Masterclass Lean RCM Programme encompasses lean manufacturing and reliability-centred maintenance tools structured to improve the efficiency of asset-intensive processes. Integral to the approach's success is early engagement with operations and maintenance teams to ensure the new regime can be embedded as business-as-usual. 
"At one site, we have seen a 58% reduction in reactive and corrective tasks in the ten months since roll-out," Kelly said.
Implementation of the IMPACT Masterclass Lean RCM Programme can be accredited by the Scottish Qualifications Authority. This provides investors, regulators and customers with the confidence of third-party verification in the quality of a utility's asset management regime.