BIM will change supplier relationship
Business information modelling (BIM) will be the catalyst for forcing change in the water industry, Balfour Beatty's sector supply chain development manager Steve Fozard has told delegates to an innovation event.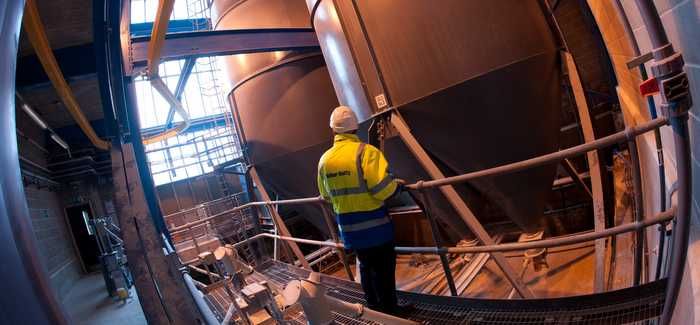 BIM was used by Balfour Beatty in the recent upgrade of the Sweetloves water treatment works for United Utilities
Speaking at Mitsubishi Electric's annual Innovation in the Water Industry Conference, which took place in Hatfield on 24 October, Fozard remarked on a "new appetite for increased levels of cooperation with suppliers" and urged a move away from the traditional hierarchy of the supply chain.
"Clients don't know the answer," he said. "Contractors don't know the answer. The answers lie in the supplier community."
He also urged clients to shift their thinking from "asset standards" to "standard assets" and to get away from the "unbuildable" solutions sometimes designed by consultants that are impractical on the ground. He urged businesses to sign up to BIM4 Water, a Government-led task group set up to support businesses in the water industry with the adoption of BIM by 2016.
The initiative is part of a four-year programme for sector modernisation that aims to reduce capital cost and the carbon burden from the construction and operation of the built environment by 20%. 
Sharing his experience of BIM bringing pumping station construction times down from 55 days to five days, Fozard said: "I think it will be a catalyst - forcing change.
"Whether you get it or not, it's coming; because I'm telling clients that's what they need to do. They'll be telling you that's what they need to do and I'm going to be telling you that's what you need to do."