Bevan issues warning over surface water flooding dangers
Environment Agency chief executive Sir James Bevan has warned that surface water represents "a real and growing threat" and that the only way to meet the challenges of the future is by "pressing all the buttons that are available to us, and by doing it together".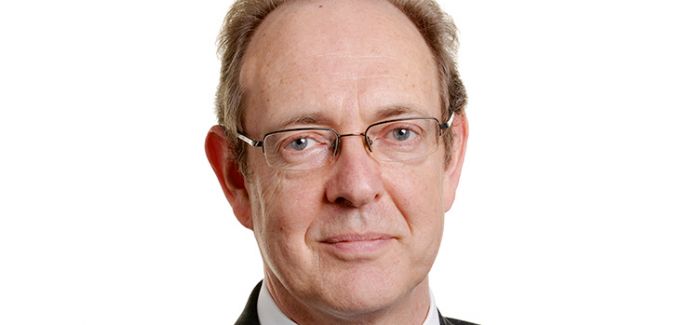 Bevan used a speech at the CIWEM Surface Water Management Conference to highlight the dangers of surface flooding, which he said puts more than 3 million properties in England at risk.
"It is a real and growing threat – to life, to property, to the economy, to the country," he said. "Surface water flooding is a risk because of its reach.
"Of all the flood risks to which our rainy island is subject – from coasts, rivers, groundwater, sewers and surface water – it is surface water flooding which threatens more people and properties than any other form of flood risk."
He said the risk comes down to the problem that "people don't know it is a risk" and are therefore less well-placed to cope.
He explained: "If you don't live near a river or the sea, it's not wholly unreasonable to think that you are not at risk of flooding, but reasonableness isn't the point. Leon Trotsky once said: 'You may not be interested in war, but war is interested in you'.
"Well, you may not be interested in surface water flooding, but it is interested in you. And people who don't know they are at risk are less well prepared to cope when the risk materialises."
He highlighted the dangers of densely populated urban areas and warned of London's vulnerability to a major incident.
"Imagine this," he said. "It's another beautiful hot summer day in the South East. Gradually it turns humid, with thunderclouds building up over central London. Then the clouds burst with astonishing intensity. Within minutes water is overwhelming the drainage system. The underpasses start to fill up and the roads become impassable. The Tube stops running as parts of it flood. The city starts to grind to a halt. Then the power goes out. It's dark, and water starts coming into thousands of homes. It is inches not feet in most places. But in parts of the city it pours into basements, where it's several feet deep, and people start to drown.
"This nightmare could happen. London is prone to high intensity thunderstorms and has an ageing Victorian sewer system. A smaller version did happen, in Hampstead in 1975 when in a localised thunderstorm it got more than three months of rain in three hours.
"Four of London's main-line railway stations were flooded and closed, much of the Underground was brought to a standstill as tunnels were inundated and the electrics failed, 250 people were made homeless. One day, a much bigger rainfall event than that will happen somewhere in this country. We need to be ready."
He discussed the work the Environment Agency has done since the 2007 summer floods, which left 13 people dead, saw 44,600 homes flooded and caused £3 billion of damage and prompted the Pitt Review, including providing better information on areas that are susceptible to surface water flooding; flood defence construction projects; investment in temporary flood barriers, high volume pumps and incident response vehicles; and made better used of nature-based solutions.
However, he warned: "We cannot afford complacency. Because as all of us seek to improve our performance, the future challenges are growing. The challenge of climate change, which will bring more extreme rainfall. The challenge of development, which requires us to build more houses, all of which have potential to increase the risk of surface water flooding. The challenge of constructing modern infrastructure which does not increase the risk of surface water flooding and is more resilient to it when it happens.
"How do we meet those challenges? By pressing all the buttons that are available to us, and by doing it together."
He said there is a need to improve the approach to managing surface water both now and in the future, discussing Defra's recent Surface Water Management Action Plan and the review of the Multi Agency Flood Plans produced by the Local Resilience Forums.
He also raised the need to further improve forecasting and said climate change mitigation measures will help.
Bevan also urged greater implementation of sustainable drainage systems (SuDS) but added: "Designing in resilience is about a lot more than SuDS. It means starting far upstream in the planning process so that new developments are themselves laid out in ways which reduce surface water and other risks."