Basingstoke STW operating entirely on energy from sludge
Thames Water has revealed that Basingstoke Sewage Treatment Works is now producing enough energy from waste to power the whole site after a recent £53 million upgrade trebled its energy generation capacity.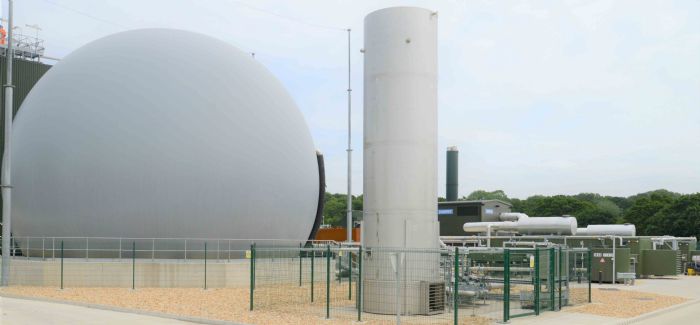 It is one of only a handful of sites in Thames Water's area to meet all its own energy needs, reducing both its carbon footprint and operating costs.
Thames has added a sludge treatment centre (STC) to the Basingstoke site, which uses a thermal hydrolysis process (THP) to heat up sewage from more than 130,000 people and produce biogas that is converted into 24MWh of electricity every day – enough to power the equivalent of 2,850 homes. The STC uses mesophilic anaerobic digestion (MAD) in conjunction with the THP to treat and dewater sewage sludge.
Matthew Gee, Thames Water's energy and carbon efficiency manager, said at the start of Green Great Britain Week: "This is a great accomplishment and we're extremely proud to be an industry leader in using waste to create a more sustainable and greener business.
"Recent upgrades to the equipment used at Basingstoke, which treats enough wastewater to fill 33 Olympic swimming pools every year, has trebled the amount of renewable energy we can generate. This is great news for us and our customers as it's better for the environment and keeps costs down.
As part of its £11.7 billion business plan for AMP7, Thames Water will continue to invest in renewable energy solutions, and aims to generate enough electricity to power the equivalent of 115,000 homes.
Energy from sludge, together with wind and solar, generates around a quarter of Thames Water's energy needs. This has reduced its greenhouse gas emissions by 66 per cent since 2015 and saved the equivalent of £30 million in energy costs last year.