Balfour Beatty takes further action in UK construction business
Further overhead reductions and additional supply chain savings are among the actions being taken in Balfour Beatty's UK construction business. In its third quarter trading update, Balfour Beatty said the regional business also continues to reduce both its exposure to smaller contracts as well as its number of delivery units.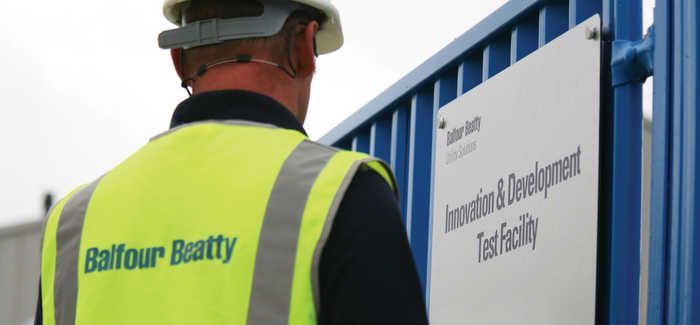 Completion of long-term contracts in the power and water sectors has led to an expected reduction in the Support Services order book
The measures follow the group's £75M profit warning in its Construction Services UK (CSUK) activities, announced back in September. The group said KPMG's independent review of CSUK's contract portfolio "is well under way", and the report is expected by the end of this year.
Balfour Beatty said that since its last statement in September there had been no material change in its overall trading. The remainder of the Construction Services division and the group's other operating divisions continued to trade as expected.
The group said its order book at the end of the third quarter amounted to £11.7bn, which has been restated from £13bn following the £820M Parsons Brinckerhoff disposal. However, growth in the Construction Services order book was offset by an expected reduction in Support Services order book to £3.7bn as long-term contracts in both the power and water sectors are completed.