Balfour Beatty reports half-year profit slump
Balfour Beatty says its operations in the water market have continued to perform well during the first half of this year. It is also working with water companies "who are eager to manage the transition" to AMP6 without the unnecessary disruption caused by changeover.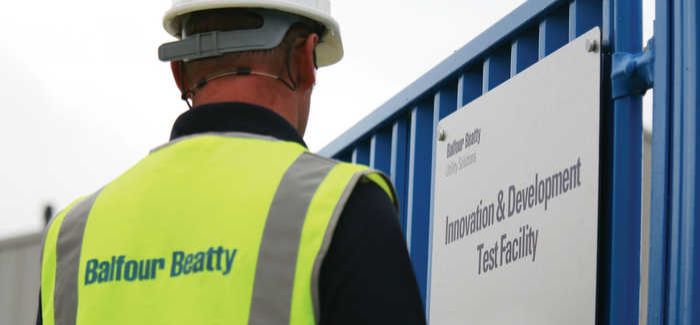 The group expects performance for the rest of the year to be in line with market expectations
The group has already won a contract worth a potential £1.5B with Thames Water in a three-way joint venture. While the 23-month early contractor involvement contract is in our order book, the vast majority is yet to be booked.
Similarly, Yorkshire Water extended its contract with Balfour Beatty to 2020, which is worth £70M.
However, Balfour Beatty has blamed underperformance in its UK construction business and market
deterioration in Australia for a 70% fall in underlying pre-tax profit to £45M for the half-year compared with the same period last year. Group turnover was down 3% at just under £5B.
Andrew McNaughton, the group's chief executive officer, said: "Our markets continue to be challenging, but our actions are delivering the intended results. With sustained focus on operational delivery, we expect to achieve a performance in our continuing operations that is in line with the current market expectations for 2013.
"In the longer term, our goal is to capitalise on the growth in global infrastructure from an international footprint of local businesses. The benefits from this focus combined with the impending recovery in some of our mature markets position us well for the future."
Balfour Beatty's group order book has risen to £13.9B, with £5B worth of orders having been won in the first half of  the financial year.