Balfour Beatty announces profit shortfall in Construction Services UK
Balfour Beatty, which rejected a £3B merger with Carillion this summer, has announced a £75M profit warning in its Construction Services UK (CSUK) activities. Trading across the rest of the group remains in line with expectations.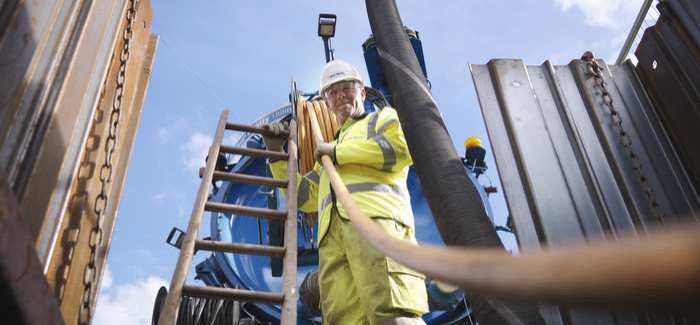 Elsewhere in the group, trading and full-year expectations are in line with expectations
The group has also announced that its executive chairman, Steve Marshall, will be stepping down from the board once a new CEO is in place and a new non-executive chairman has been identified.
In a trading statement today, the group said it has appointed KPMG to carry out a detailed independent review of the CSUK contract portfolio. The review will focus on commercial controls on 'cost to complete', and contract value forecasting and reporting at project level. KPMG will report back to Balfour's board by the end of this year.
The £75M profit reduction is split across Construction Services UK as £30M within Engineering Services, £20M within large London area building projects, £15M within Regional construction, and £10M within Major Infrastructure Projects.
The £20M write-down in Engineering Services relates mainly to problem contracts in London, where Balfour has continued to experience programme slippage, resource and skills shortages, poor operational delivery and cost inflation pressures. The total number of problem contracts has increased to 25, from the 21 previously disclosed.
Balfour said it will continue to pursue contractual entitlements in relation to the problem contracts and to recover monies that it believes "are fairly due".
Apart from Construction Services UK, current trading and full-year expectations remain broadly in line with expectations. The US Construction order book continues to grow, reinforcing the group's medium-term outlook for the business. The group's financial position remains robust, taking into account the expected disposal of Parsons Brinckerhoff and the inherent value within the Investments portfolio.
Describing the trading statement as "extremely disappointing", Marshall said: "There has been inconsistent operational delivery across some parts of the UK construction business and that is unacceptable. Restoring consistency will take time and it has our full focus.
"The board is committed to delivering shareholder value and we are progressing against the priorities we set out over the last few months, including the sale of Parsons Brinckerhoff and the announcement shortly of a new CEO. The group's other operating divisions are trading as expected and the board continues to believe the standalone strategy will deliver value in the medium term."
The group's ongoing priorities include simplifying and refocusing the group on its core Anglo-American markets; de-risk Balfour through a robust approach to risk assessment and bidding returns, including completing the withdrawal from non-core territories such as European Rail; and maximise returns in the Investments business across all territories in which it operates.