BAE Systems saves with new wastewater treatment system
George Koch Sons Europe has installed a major wastewater treatment system for aircraft component manufacturer BAE Systems' premises in Samlesbury, Lancashire. The installation, offering benefits in terms of water usage and disposal costs, is key to the production of a wide range of high precision components for military aircraft.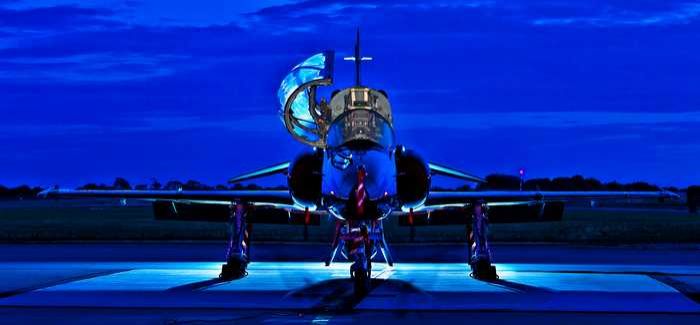 Aircraft component manufacturer BAE Systems has seen a significant reduction in water usage
BAE had identified several objectives centering on the upgrade of the chromate reduction plant, the production of de-ionised water in-house, dye recovery and significant reduction in water consumption.
The George Koch solution features facilities that delivered chromium reduction within rinse waters, pH correction and chemically-assisted metal precipitation that ensure the effluent is of such high quality that further polishing enables re-use for additional production. 
Alongside this, minimal solid waste production creates further savings in terms of disposal whilst also promoting environmentally approved practices. Additionally, advanced filtration technology ensures the minimisation of waste generated from an additional waste stream – coupled with water reuse – to further reduce costs.
Mike Fisher, environmental manager at George Koch said: "Key elements of the installation have included an advanced system of specialised filtration units. Designed to remove solids or organic material prior to dual ion exchange columns, these produce highly purified water, suitable for critical rinsing applications. 
"A multi-staged reagent dosing system also removes chromium compounds while correcting the pH of the effluent and precipitating solids thus removing metals for disposal prior to the clarified water being returned to stage one. Advanced ultra-filtration then recovers organics and produces further high quality rinse for re-use." 
The project is now seeing dramatic water savings and an enhancement of BAE Systems' commitment to meeting compliance obligations relating to emissions to drain.
Neil Lord, facilities manager at BAE Systems Military Air and Information (MAI), said: "The new CTF water recirculation and effluent treatment plant has achieved, and in some aspects exceeded, its original operational requirements. We have seen a significant reduction in water usage and a subsequent reduction in cost of chemicals used in the treatment of both incoming and effluent waste."