Awareness call over leaking toilets
Many members of the public are unaware of the signs of a leaking toilet, despite it being one of the most common causes of water wastage in the UK, research has found.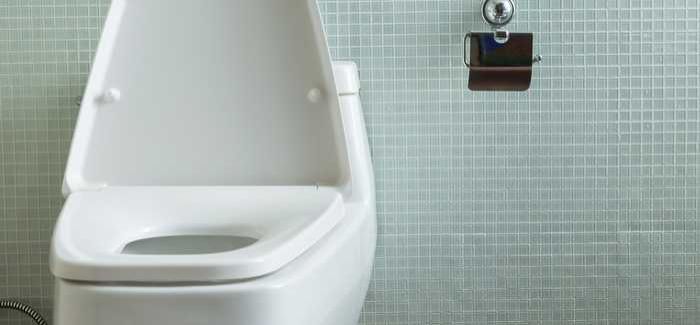 The YouGov survey by SaveWater South East, conducted to coincide with World Toilet Day on Sunday, found that only a minority would be able to notice the signs of a leaky loo, to identify that it was wasting water and take the right steps to get it fixed.  
On average, 4.1% of toilets have been found to be leaking, with a single leaking toilet wasting up to 400 litres of water a day. The overall contribution of leaking toilets to the average per capita consumption is between 1.65% and 4.63%.
A leaking toilet most commonly refers to clean water running from the cistern into the pan. When a toilet is leaking, water dribbles away down the back of the pan, which means a leaky loo often goes unnoticed. In the past a leaky loo was easier to identify because it was more obvious with the pipe leaking water through the wall behind the toilet. However, today it can be more difficult to spot, as the leaks are internal.
The survey found that only 46% of GB adults would correctly say that a toilet is leaking clean water, compared to 38% who would think that both clean water and sewage were leaking when asked where they think their toilet would be leaking from. Only 37% were able to identify water wastage as the main reason to get a leaking toilet fixed, and when the leak was spotted only 42% would get a professional to fix it.
Sharon Russell-Verma, Project Manager for SaveWater South East said: "People say they would like more information about how they can save water. The aim of this campaign is to increase the awareness of leaking toilets, it highlights just how much water can be wasted every day if you have a leaky loo in your home. It also describes what to look for and the options available in fixing a leaky loo."
Nicci Russell, Managing Director of Waterwise, added: "A leaking toilet can waste very large volumes of water in the home and can lead to unnecessarily high bills. This research shows that providing advice and guidance can help reduce water waste. It also shows that communication with customers needs to be ongoing, to help ensure there's enough water for people, the environment and the economy in the face of climate change and population growth. We need to make the water we have go further."