Atlantic Plastics in TALIS namechange
Valve, meterbox and water fitting specialist Atlantic Plastics has changed its name to TALIS-UK. The development means it now shares the name of its multinational parent company, helping it continue to expand its business and win new contracts both in the UK and overseas markets.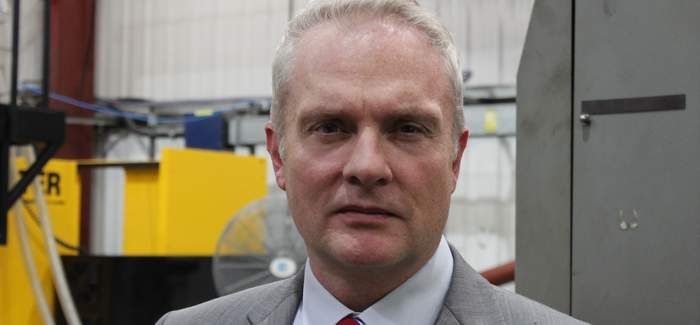 Mark Hodgens
The company, which has invested £1.2M at its Bridgend factory, recently created 70 new jobs at the site as a result of new contracts and investment. 
Mark Hodgens, managing director of TALIS-UK, said: "This name change will help to simplify our business structure and will bring the added benefit of sharing a name with a globally recognised brand. Also, given the number of metal products we produce, it will prevent any confusion amongst our customers caused by the name featuring the term plastics.
"We are continuing to see positive growth in sales and new business and have every reason to believe that recent successes will continue under our new name."
Atlantic Plastics was founded in the mid-1970s as a specialist in injection moulding and became part of the German-based TALIS Group in 2010, following Tyco`s divestiture of its water division.
In 2014 Erhard Valves UK merged with Atlantic Plastics combining its service fittings and meter box business with its industrial valve product ranges. TALIS-UK will continue to promote the brands of Atplas and Erhard which are used within the global water industry. 
♦ TALIS is among the 120-plus companies who will later this month be exhibiting at the Utility Week Live (incorporating IWEX), the new exhibition and conference providing those working in the water, gas and electricity utilities with all the learning, information and contacts needed to meet the challenges of running a modern utilities company. Utility Week Live is taking place on April 21-23 at the NEC, Birmingham.