Atkins report takes a 2050 view of the UK water sector
Changes in water resource availability, patterns of demand for services, and access to capital and energy could challenge how water sector assets are managed in the future, according to a new report released today by Atkins.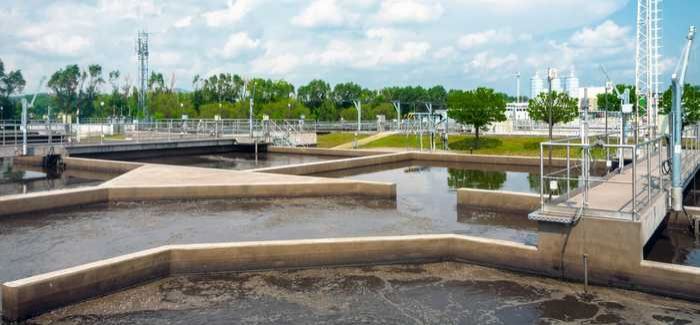 The report looks at the effects of key drivers, such as urbanisation and finance, on the water industry
The report, called Future Proofing the UK Water Sector, looks at four possible scenarios − the Graphene Era, World Economy, Concrete Jungle, and Steel Squeeze − to determine how drivers such as climate change and population growth could affect the UK water sector over the next 40 years.
It said the water sector assets in the UK have traditionally been planned, managed and operated centrally or on a regional basis but this operating model could be challenged in the future.
The report said it is likely that water and wastewater assets in the Graphene Era and Concrete Jungle will become more centralised, potentially with national water grids and the need for real investment, while for the Wood Economy there will be a need for smaller, decentralised and more local assets. The Steel Squeeze will see a focus on maintaining existing assets.
The four scenarios for 2050, which were developed by Atkins with consultant Decision Strategies International (DSI), are narratives on how the UK landscape could unfold and when decisions may need to be made to meet future needs. Although designed for the water industry, these four scenarios have broader applicability.
The Graphene Era scenario imagines a future where the UK has adapted effectively to the severe effects of climate change and the economy is buoyant, high-tech and green, while the Wood Economy explores a society where foreign sourced energy costs are high, water is scarce and customers prefer to turn to local or DIY solutions. 
In contrast, the Steel Squeeze scenario looks at a world where people are squeezed by a high cost of living and little concern for the environment, leading to an expectation that government should fully regulate water quality and cost. 
The Concrete Jungle is a future dominated by the resurgence of traditional UK manufacturing, where consumer consumption is high and society trusts that we will invent our way out of any future climate or environmental problems.
To coincide with the launch of the report, Atkins and World Cities Network have today hosted a high-level round table in London with representatives from government, insurers, the private sector, regulators and the water industry to discuss the scenarios outlined in the report, and what actions those around the table could take to ensure London remains a vibrant and competitive global city.
The scenarios are constructed around two important and highly uncertain drivers of change for the water industry – the cost and availability of energy, and the value customers place on natural resources. Other key drivers are considered including population and urbanisation, climate change, finance, workforce and regulation.
Atkins' Water & Environment director, Mike Woolgar, said: "Like the scenarios, we want to think broadly, long-term and in an integrated way about the future of water for London. This report stretches our thinking and can help all of us to test whether short-term decisions are aligned with long-term pathways we may wish to adopt."
"We want to better understand how the drivers of change may affect water companies and utilities, customers, regulators and the wider infrastructure sector in the UK."
Woolgar said: "From dynamic discussions around the table, we have a tremendous opportunity to act together now to help sustain London as one of the world's great cities far into the future."
Brian Kilkelly,chief executive of World Cities Network, said: "Atkins' report and their support for this important discussion with London's leaders significantly moves forward our efforts to ensure the future of London. We must build upon this good work and take action to implement the 'no regrets' recommendations."