Arqiva delivers further smart metering fixed network trial for Anglian
Arqiva has announced that it has completed an extension to its smart water metering fixed network trial for Anglian Water.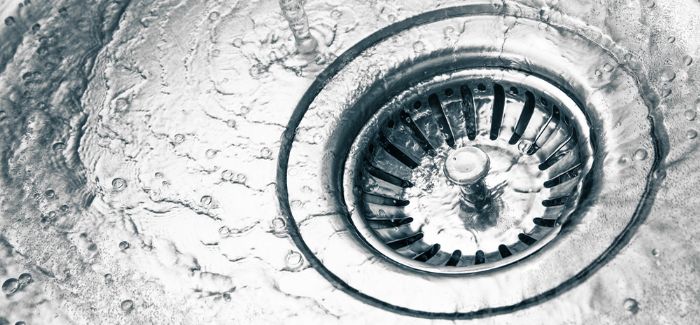 Conducted in partnership with Sensus, a Xylem brand, the new trial network in Norwich is part of Anglian Water's plans for a long-term smart metering programme, and uses the Sensus FlexNet two-way communication fixed network solution across Arqiva's dedicated network.
In partnership with utility technology provider Sensus, the three-year contract will see Arqiva build and operate the fixed network infrastructure to facilitate the deployment and operation of around 11,000 new smart water meters in and around Norwich.
Sensus smart water meters covering both residential and non-residential properties will transmit hourly usage readings via FlexNet, across the Arqiva network, back to Anglian Water.
The data will enable Anglian Water to better understand customer water consumption, and to quickly identify unusual patterns of use that might indicate a burst or a leak.
This proactive method of identifying leaks means Anglian Water's teams can get out and fix them sooner. If, on inspection, the leak is found to be on a customer's private pipe network, the company can let the customer know so that they can get it repaired. 
Anglian Water installed around 10,000 new smart meters ahead of the network going live and remotely collected meter data and meter alarms are now being delivered every day. At the end of February there were around 11,000 smart meters installed with over 99 per cent successfully connected to the network utilising the two-way communications functionality.  
The Norwich trial follows a successful earlier project in Newmarket, Anglian Water's 'Innovation Shop Window' – where the company has tested and showcased its latest innovation projects, as it seeks to create the water company of the future. Three of the key objectives of the Shop Window are to achieve 100 per cent customer satisfaction, ensure zero bursts or leakage and reduce water consumption to 80 litres per head per day. The Newmarket trial demonstrated the contribution that fixed network smart water metering can make towards these goals. 
The two-way communications capability of the fixed network enables Anglian Water to remotely reconfigure meters to deliver more frequent meter readings (every 15 minutes) for even more accurate identification of system leakage. Customers taking part in the trial will have online access to their consumption data, and will be given guidance and advice to minimise their water consumption.
Paul Glass, Anglian Water's programme manager for the smart metering initiative, said: "Anglian Water believes that our customers would benefit from smart water meters. Smart meter data will show customers not only how much they use compared to others like them but will also show the customer when defects occur in their plumbing, such as a leak on the supply pipe or a leaky loo. This information will help customers save water and cut their water bill.
"The information would also help us to target leakage reduction on our network which, coupled with reduced demand from our customers, will help to conserve the finite water resources in an area of fast growth and changing climate.
"Arqiva and Sensus have succeeded in creating a stable platform to generate data for our customers in Newmarket, and we are confident that this success will be repeated for some of our customers in our other trial in Norwich. We will be using the information from our trials to discuss with our regulator, Ofwat, a wider application of smart water meters."
Sean Weir, director smart M2M at Arqiva, said: "We are delighted to be continuing our relationship with Anglian Water with the further rollout of the Sensus FlexNet fixed network. Previous trials in other regions have clearly demonstrated the business value that a secure, reliable and resilient network with clear service levels can deliver.
"The management of our water resources is critical and the Arqiva and Sensus partnership provides technology that can help water companies to gain much clearer insight into their own networks. The Sensus FlexNet solution is built to exacting customer specifications and can provide near real-time data enabling the business to react quickly to impending issues.
"Our network is already proving its worth and we look forward to rolling it out further."
Colin Eagle, sales director UK, Nordics and Benelux at Sensus, said: "Anglian Water identified that accurate data was the key for them to achieve reduced water consumption, improve network management, more accurately identify system leakage and improve customer satisfaction.
"Sensus' technology operating across the Arqiva network is able to provide Anglian Water with a dedicated, reliable and proven smart water solution designed to deliver both the hourly and 15-minute data needed. Only by using FlexNet over Arqiva's dedicated spectrum can Anglian rely on data being delivered on time and be protected by law from interference by non-critical transmission."