Aqualogy wins Thames energy from sludge contract
Bristol-based firm Aqualogy Environment Ltd has been awarded a contract for advanced energy recovery from sludge by Thames Water.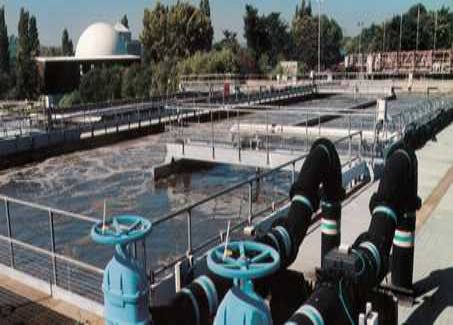 The bulk of the sewage sludge generated in the Thames Water catchment area is digested using conventional anaerobic digestion, which typically recovers around 30% of the energy potential of the sludge. The utility is looking for new methods to recover larger amounts of renewable energy from the sewage sludge, to help meet regulatory, economic and environmental targets.
When it went out for tender, Thames said it was seeking as a minimum a third party technology provider to work with to develop a full scale (10-40 dry tonnes/day) demonstration plant to recover renewable energy in the form of electricity, biogas and/or heat. It said the technology could either be market ready or under development – including plasma gasification, gasification, pyrolysis, supercritical water oxidation or others.
Aqualogy has won the contract for Lot 1 which covered technology that is already proven in the water utilities sector – the contract will run for a minimum of 3 years up to a maximum of 7 years; the value of the contract has not been disclosed.
However, the tender process for Lots 2 and 3, which covered technology that is proven in industries other than water and technology that is at the developmental stage and unproven respectively has now been discontinued.