Apprenticeship system needs urgent change - Balfour Beatty CEO
Balfour Beatty group chief executive Leo Quinn has said the UK's apprenticeship system needs to change urgently to avoid damaging Britain's future.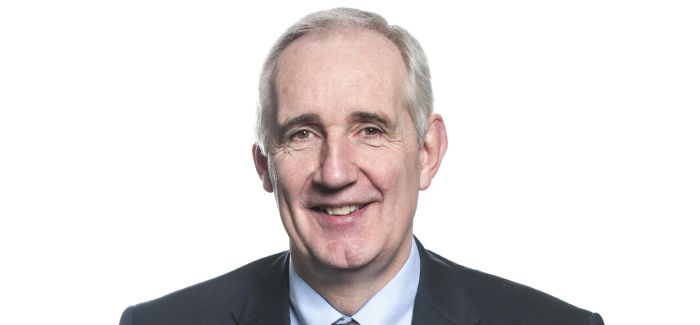 A recent report published by E4E and the Royal Academy of Engineering found that there has been a "worrying stagnation" in the number young people opting to study subjects relevant to an engineering career beyond the age of 16 and that the UK faces a huge challenge in addressing the shortfall.
Addressing the lack of staff will require far more apprenticeships across the sector, and Quinn wrote in an article for the Telegraph that the country must radically change its approach if it is to bridge the gap.
"To say the UK's apprenticeship system isn't working is an understatement," he wrote. "The very system devised to reverse our skills gap is today failing both businesses and young people."
In 2013, Quinn founded The 5% Club, a UK employer-led initiative focused on creating momentum behind the recruitment of apprentices and graduates into the workforce to address the "unacceptably high" levels of youth employment.
He added: "'Earn and learn' training – apprenticeships, graduate programmes and sponsored student schemes – were low on the Government agenda.
"My aim was to encourage employers everywhere to step up their on-the-job training, to transform both employment chances for young people and global competitiveness for our country. Fix those two things and we would have the virtuous circle of a strong economy that, yes, worked across social boundaries."
He said the Apprenticeship Levy, combined with the Government target of 3 million apprenticeship starts by 2020, had looked like it would deliver a "step-change" but that, despite support from UK businesses, it has "dramatically disappointed", with higher education still perceived to be better the better option.
He said it will be necessary to fix the levy to ensure it delivers a highly skilled workforce and increase British productivity, and to raise awareness of the benefits of apprenticeships among SMEs and explore the opportunity of shared apprenticeship rotations across several participating companies.
He added that The 5% Club will spend the coming years "campaigning to eliminate the prejudice that prevents matching best talent with opportunity", making efforts to tell students that vocational education and university are equal.
"What we do about skills today – or don't do – will determine our national capability for years to come," he wrote. "That's why the current inertia round this issue is unacceptable."
Balfour Beatty is among the energy and utilities employers to have launched a long-term sector inclusion commitment to attract more diverse talent into the industry and better reflect the communities they serve.