Annual report summarises work of 106 river catchment partnerships
The Catchment Based Approach (CaBA), an initiative to drive collaborative water management across England, has published its annual report which includes a summary of the environmental work undertaken by its 106 river catchment partnerships nationwide.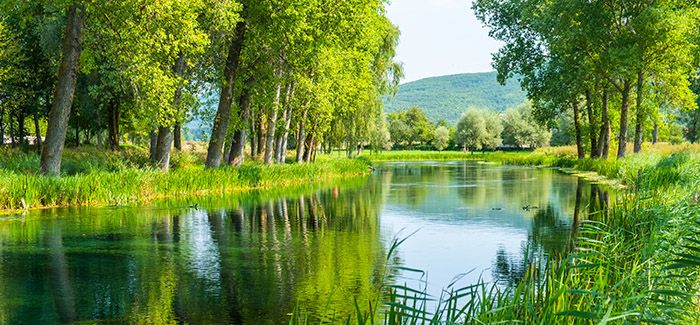 The benefits arising include improvement of water quality, addressing flood risk and water scarcity and empowering local communities through citizen science. 
The report states that during the period 2018 to 2019, for every £1 directly invested by Government, CaBA partnerships have raised £3.20 of co-finance from a diverse range of non-Governmental funders. These include corporate businesses, water and waste companies (though landfill taxes), EU funds (LIFE, Interreg and Horizon 2020) as well as lottery funds. 
Arlin Rickard of The Rivers Trust and chair of the Catchment Based Approach's national support group said, "The CaBA Partnerships work collaboratively to maintain vital ecosystem services like clean and plentiful water, heathy soils and clean air through restoring natural processes and biodiversity. Planning and delivery at a local level through the Catchment Partnerships is central to achieving lasting outcomes and key funders including corporates, are increasingly recognising and getting behind their amazing work".  
CaBA  encompasses many leading environmental charities who work alongside government agencies, water companies, local authorities, businesses, and local communities.  
Rickard added: "We are faced with many environmental threats which require urgent action including climate change that is increasing the risk of droughts and floods and new forms of pollution like plastic waste. It is essential that communities engage with water companies, businesses as well as farmers and landowners to build a more resilient low carbon future for us all."