Anglian Water selects six partners for £1.3B AMP6 programme
Balfour Beatty, Barhale, Grontmij, MMB (the joint venture between Mott MacDonald and JN Bentley), MWH and Skanska are the six companies that will deliver Anglian Water's £1.3B capital delivery programme during AMP6. Black & Veatch is a reserve partner.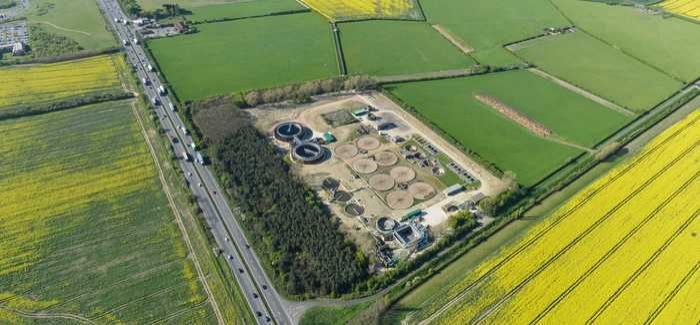 The new Integrated Main Works Capital Alliance will focus on large scale and complex projects for Anglian Water
The contracts are proposed for 15 years, with a review after each five-year AMP cycle, to maximise collaborative working and efficiency.
The six companies will form Anglian Water's new Integrated Main Works Capital Alliance (IMWC), which will deliver the type of work previously undertaken by both the @one Alliance and Special Projects team. The IMWC is the first of four delivery vehicles that will focus on the large scale and complex projects. The remaining three will follow the same procurement process, and are due to be completed throughout 2014.
The IMWC will be characterised by its focus on ten key outcomes such as satisfied customers, a smaller carbon footprint and fair profits.
To drive efficiency, IMWC contractors will commit to Anglian Water's key outcomes, and will work on a total outperformance basis; only recovering head office costs and earning profit when they outperform business plan targets.
The partners have also signed up to a jointly developed benefits plan for the AMP including a new approach to Industrialised Construction and provision for migrating to totex incentives.
Jason Tucker, head of Capital Delivery and Supply Chain Management, said: "Confirming our partners is a big and positive step forwards in our procurement process for AMP6. We are determined to deliver maximum efficiency and satisfaction for our customers by working closely with partners to drive innovation to transform our business.
"Our procurement process for AMP6 has been developed to ensure we select partners who share our vision and are committed to the same outcomes as our AMP6 business plan. We're looking forward to working together with these partners to begin delivering what will exceed £3B of investment over the next three AMP periods."
It is the first time Anglian Water has put every aspect of its capital investment out to tender at the same time, ranging from large new treatment works to small leakage repairs and new property connections.  
John Abraham, MWH Treatment managing director, commented: "The @one Alliance has been an exciting place for MWH to be in over the past eight years and I am now looking forward to bringing the wider capability of MWH into the new alliance for AMP6 and beyond. Building on the collaborative culture, we will work together with our partners and the whole supply chain to ensure that we provide affordable and sustainable solutions for Anglian Water's customers."
Andrew McNaughton, Balfour Beatty chief executive officer, commented: "We are committed to working with Anglian Water and our alliance partners to deliver a number of key outcomes including 100% customer satisfaction, 50% reduction in site based construction time and zero harm for our people. Long-term alliances help to maximise efficiency through collaborative working, and we are looking forward to helping Anglian Water outperform its AMP6 business plan."
Barhale's managing director, Andy Flowerday, commented: "This presents a really exciting opportunity for us to align with Anglian Water's business plan and to be involved in the promotion and delivery of their key customer outcomes, since these reflect our own commitment to understand and deliver customers' needs, continually seeking ways to improve. The incentivised commercial model, based on true outperformance against the Anglian Water business plan, provides foundation to deliver sustainable efficiencies and maintain the frontier performance position we have jointly achieved over the last two AMP periods."