Anglian Water reaffirms commitment to green finance
Anglian Water has reaffirmed its long-term commitment to utilising sustainable finance as it launches the Sustainable Finance Framework which will underpin the delivery of its capital programme for 2020-2025.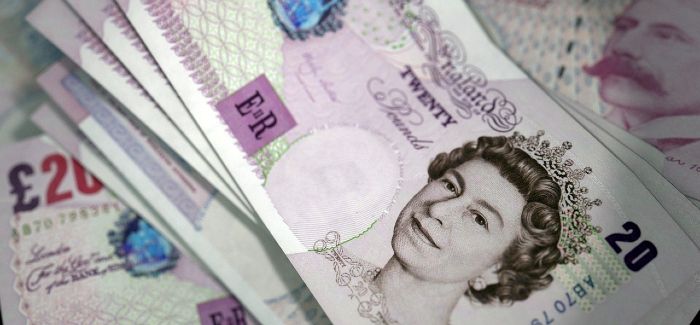 Under this Framework the water company will be able to issue various funding instruments referred to as sustainable transactions.
These include Green, Social and Sustainability Bonds, private placements and leases, all of which integrates environmental and social criteria into investment decisions, allowing the company to seek sustainable investments in the future infrastructure needed for the region.
The Framework also includes Sustainability-Linked Bond Principles, which are specifically linked to the company's carbon targets. This means potential investors can support schemes which will directly contribute towards Anglian Water reaching its carbon net zero goal by 2030.
The water company has committed to a range of ambitious environmental goals, including pledging to reach net zero carbon by 2030. This goal is just one part of the wider water industry's broader Public Interest Commitment announced last year.
Steve Buck, chief financial officer at Anglian Water, said: "Sustainability is simply how we do business - our approach led to us being awarded the Queen's Award for Enterprise: Sustainable Development for the second time earlier this year. Green thinking is in our DNA.
"We recognise the major role we play in the regional and UK economy, but also our wider responsibility to the environment and the communities we serve.  That is why a year ago we became the first major UK utility to change our Articles of Association to enshrine our long-term commitment to deliver wider public interest in the core documents that govern how the business is run. Securing green investment in the climate-resilient schemes we need to deliver for our region goes hand in hand with this wider purpose."
Anglian first pioneered the use of green finance in 2017, when it became the first European Utility company to issue a sterling Green Bond on the stock market. Since then the company has issued a further six bonds, with a total value of £811 million, to fund some 850 sustainable projects. The investments financed to date have avoided 160,736 tonnes of carbon, as measured in 2019.
Projects funded by the Green Bonds must contribute to five environmental objectives:
Climate change mitigation
Climate change adaptation
Natural resource conservation
Biodiversity conservation
Pollution prevention and control
The sustainability focus at the heart of its business means all Anglian Water's capital expenditure already qualified for Green Bond finance.
Buck added: "We're not just doing this to stand out from the crowd - although I'm sure it will have that effect. That's because while many currently claim to occupy this space, how many actually have the track record, process commitment and culture to really make it happen? Because our Purpose is locked into the way the whole of Anglian Water operates, I'm confident we can."