Anglian Water reacts to Ofwat and Government challenges
Anglian Water has announced moves to boost transparency and customer confidence in response to recent warnings to the industry from Environment Secretary Michael Gove and Ofwat chairman Jonson Cox.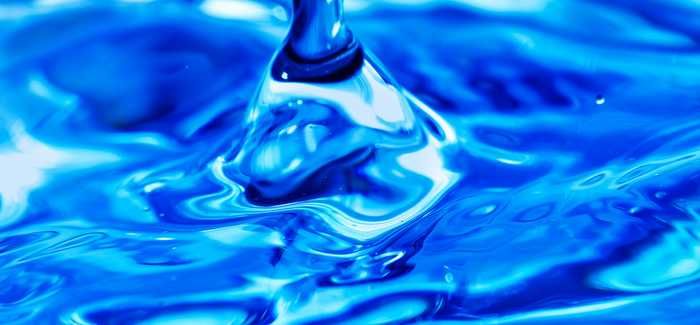 The company said it will "significantly speed up the removal of its Cayman Islands subsidiary" and spend an extra £65M in resilience schemes that will be funded through a reduction in dividends to shareholders. In addition, it promised a significant reduction in the company's level of debt and gearing by reducing dividends through to 2025. 
Anglian's announcement follows the sharp warnings delivered to the industry at the Water UK conference earlier this month. Gove said "change has to come" amid growing pressure for renationalisation as he highlighted that 95% of profit went in dividends to shareholders and hit out at "excuse-mongering" over a failure to wind-up offshore financial structures in the Cayman Islands in good time.
Cox, meanwhile, said the public "read of high dividends, high debt, complex holding company structures and off-shore companies" and called on the sector to "hit refresh and offer a renewed commitment to customers".
In a statement on its website, Anglian said: "The Board of Anglian Water, in conjunction with its pension fund-backed shareholders (First State Investments, Canada Pension Plan Investment Board, IFM Investors, Dalmore Capital and GLIL Infrastructure), is announcing a series of financial and corporate initiatives to improve transparency, trust and customer confidence.
"The commitments respond to recent challenges from the regulator and Government, and build on work with Ofwat to address the sector's long-term resilience.
"Anglian Water is already reporting industry-leading performance on leakage, and, at the last price review, delivered the biggest reduction in average bills at twice the industry average.
"However, the board and Anglian Water's shareholders have resolved to redouble their efforts to ensure it is making the right choices for current and future customers, and the environment.
"These commitments build on the £5BN the company has already pledged to invest in the current regulatory period (between 2015 and 2020), which is being used to support sustainable growth across the east of England – the region with the fastest population growth outside London, and the lowest rainfall in the UK.
"The moves underpin the company's reputation as a responsible business, as it prepares to submit its business plan to the regulator for 2020-2025 later this year." 
Anglian said it will:
Significantly speed up the removal of its Cayman Islands subsidiary
Repay an inter-company loan to simplify the presentation of its accounts (particularly around real dividends), aiming to complete this by the end of this Financial Year
Work with Ofwat on proposals to ensure it can be held to account for acting in the public interest
Change the composition of the Anglian Water Services Board so that Independent Non-Executive Directors are in the majority, and not just the largest group
Invest an extra £65M in resilience schemes not included in the company's original plan, by 2020, to be paid for through a reduction in dividends to shareholders
Reduce dividends through to 2025, resulting in a significant reduction in the company's level of debt and gearing
Peter Simpson, Anglian Water Group chief executive, said: "I thank our investors, who represent funds which support the pensions millions of people, for supporting the initiatives we are announcing today. We already hold ourselves to the highest standards of accountability and transparency, but we must acknowledge when there is public concern and act accordingly.
"I believe the actions we are taking are another significant step forward for Anglian Water, working with our regulators and government to achieve the right balance for all our stakeholders. They will help us continue to serve our region responsibly, tackling the challenge of delivering for our current and future customers, whilst also addressing the longer term issues of climate change, population growth, and the maintenance of a flourishing environment.
"This is the next chapter to add to our solid track record of anticipating and responding to challenge. We are proud that, since the introduction of our Love Every Drop strategy in 2011, we have made terrific steps forward in operational performance, customer service and environmental stewardship.
"This culminated in being named Business in the Community's Responsible Business of the Year in 2017, but we recognise that further changes will help to strengthen trust and confidence in the water industry. We want to be at the forefront of this."