Anglian Water prepares for future challenges with largest ever year of investment
Anglian Water has today unveiled a huge £630 million investment programme for the year ahead.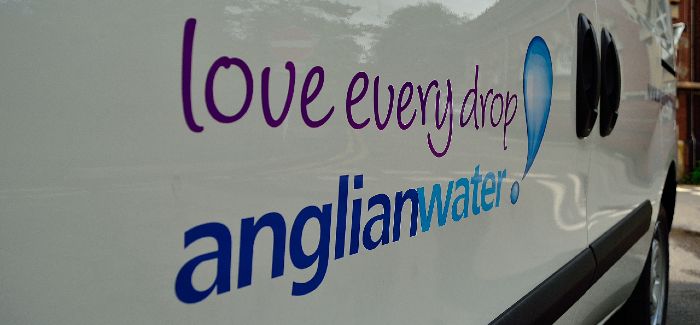 The largest investment ever planned for a single year will be spent across the entire East of England, which is the driest and one of the fastest-growing parts of the country.
The funds will be ploughed into areas of work specifically aimed at preparing the region to meet the urgent challenges of climate change and population growth. But the company will also invest heavily in maintaining and improving customer service, continuing to drive down leakage, providing top quality drinking water and protecting against severe weather such as drought and flooding.
Projections suggest bills in the year ahead will fall despite the vast programme of work, as lockdown restrictions ease, and as a consequence we spend less time at home. The average water bill is expected be £12 lower next year at £422 for the year, or just £1.16 a day, with metered customers who only pay for what they use saving even more.
Operating in the driest region of the UK, Anglian Water has often highlighted the future challenges of water scarcity facing the East of England. The company's largest ever five-year business plan, which began in 2020, outlined ground-breaking schemes specifically designed to tackle this challenge. The proposals were wholeheartedly endorsed by customers.
This is the second year of that cycle and will see boots-on-the-ground as this resilience work continues, including:
£59 million to begin the first stages of the region's biggest water infrastructure project for a generation, creating hundreds of kilometres of new interconnecting pipelines and associated infrastructure to move water around the region wherever and whenever needed.  This is part of an ambitious new investment in resilience to keep taps running and minimise the impacts of future droughts. 
£30 million will be spent on the continuation of the company's programme to roll out over 700,000 upgraded water meters across the region, helping customers to understand their water usage and identifying leaks in customer's homes to better meet demand for water in the future
£133 million to protect and enhance the natural environment by removing chemicals such as phosphates and ammonia from used water, and working with organisations like The Rivers Trusts on river restoration projects to protect some of the region's unique chalk stream habitats. This work forms part of Anglian's £800million Water Industry National Environment Programme (WINEP), which is larger than that of any other water company.
Peter Simpson, Anglian Water chief executive, said: "Never has the provision of clean, safe water been so critical for health and hygiene as since the beginning of the pandemic. Our teams have worked tirelessly as key workers to keep taps running, toilets flushing and drains draining.
"The average bill of £1.16 per day pays for all the water you need to wash your hands, to drink and to cook, and for every flush of the loo and cycle of the dishwasher. But more than that, it helps us build and look after a water network that protects both the environment and our customers while looking ahead to future challenges too.
Over the next year, 540 billion litres of water will be treated and supplied to customers, before being used and then treated and safely returned to the environment. It's a vast operation that costs over a million pounds per day to run. It also makes a huge contribution to the economy, creating or securing thousands of jobs each year. Some of the schemes to maintain this service over the next 12 months will include:
£97 million to lay new water mains and sewers and increase capacity at our water recycling works to accommodate the growing population in our region.
£13 million will be spent on finding and fixing leaks, to keep our leakage levels at industry-leading lows.
£127 million improving, maintaining and refurbishing hundreds of water treatment works, water recycling centres and pumping stations across our region.
£28 million will be spent on maintaining, refurbishing and renewing parts of our 37,000km water pipe network.
£20 million will be spent on maintaining, refurbishing and replacing parts of our 70,000km sewer network.
£6 million to protect homes from flooding from sewers.