Anglian Water pesticide amnesty hailed as success
A pesticide amnesty sponsored by Anglian Water has enabled the removal of over a tonne of unused and redundant pesticides from farms in Essex.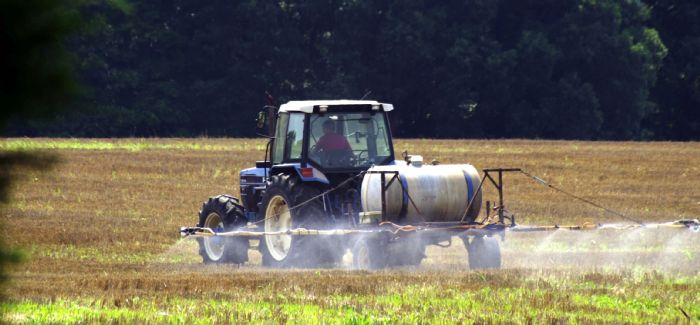 The pesticide amnesty, focused around Drinking Water Protected Areas feeding the Ardleigh Reservoir, was the third time this successful initiative has been rolled out in the Anglian Water region.
It was set up by the water company to provide a removal service for farmers for out of date or redundant chemicals, no longer required or approved for use.
This time, 23 farmers took advantage of the free scheme, working with waste collection and disposal specialist Chemclear, which removed over 300kg and 800 litres of pesticides.
Adam Scott, NFU county advisor for Essex, said: "This was a really positive project from Anglian Water. Farmers want to do the right thing to protect water quality and this made the whole process far easier."
Ardleigh Reservoir supplies drinking water to Colchester and the surrounding area after treatment at the local water treatment works.
Gary Hodgetts, Anglian Water's catchment advisor for Essex, said: "Pesticides are a vital part of the modern farm business and we know that farmers in Essex do all they can to use and store them responsibly.
"However, there are often pesticides left over at the end of the season and sometimes these can go out of date. There are also chemicals which were bought legitimately but which have now been withdrawn from the market. These unwanted chemicals could pose a risk to water quality if they are not disposed of properly.
"Although we can remove many chemicals from raw water before we put it into supply, a far more sustainable, long-term solution is to work with farmers to reduce the chance of pesticides getting into the water in the first place.
"As well as initiatives like this, our advisory team are meeting hundreds of farmers to help them protect water quality. This could include changing the way chemicals are applied or swapping some of the more tricky pesticides for alternatives that break down quicker in the water treatment process."
Participating farmers were also given a free Anglian Water drip tray to reduce the potential loss of pesticides while filling sprayers in the farm yard.